Planning to turn your garage into living space: Here's what you need to know first
Do you know that you have additional living space within your disposal right now? Yes, we are referring to a garage. You may know that this space can be used for literally anything, besides storing your items and a parking place. In other words, you can get 600 square feet of additional space which can be transferred into a room relatively easy and within days. There are a lot of facts you will need to know before starting with this conversion and now we will give answers to all of them.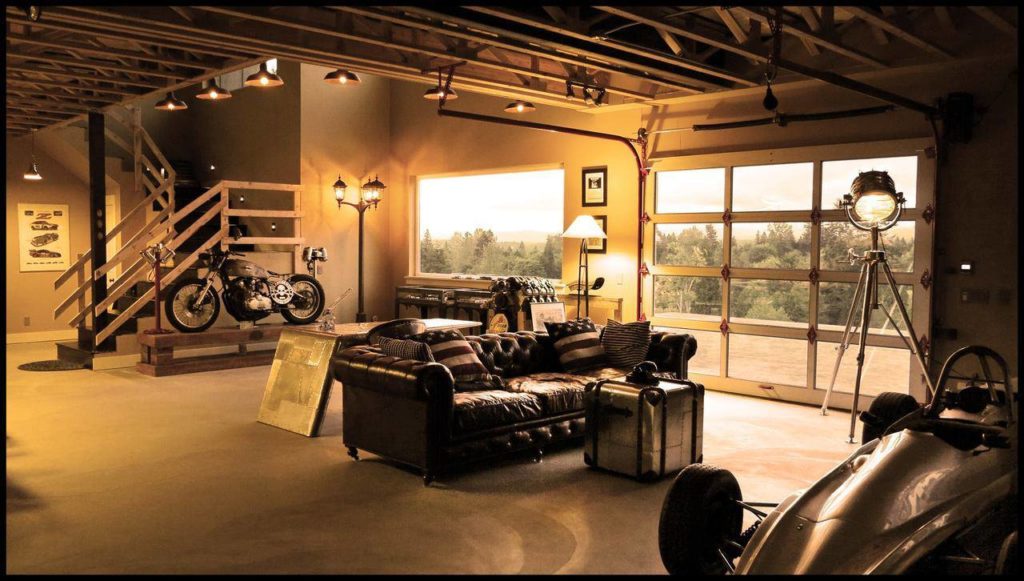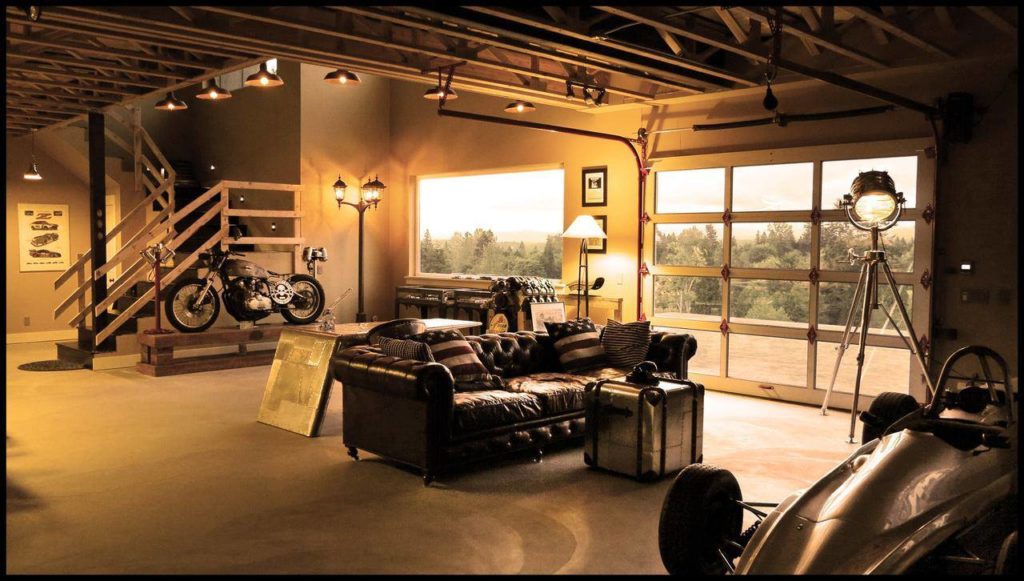 How much this conversion will cost you?
Probably the most important question and definitely the most frequent is the cost of this investment. The price will depend on several factors starting with the size of the garage, the features you use and the materials you need. In a nutshell, due to the fact you already have floor, walls, and roof, you will need 50% less money than having to build a new section of the house for the same purpose.
Most of the hard work can be completed by homeowners so you will save money with each step. The best answer we can give you is that this investment will cost you between $20.000 and $50.000 for average size garages. If you decide to add a bathroom and kitchen expect to spend an additional $20.000. Once again, you will need basic materials and basic tools. You already have construction, therefore, this is a far more affordable investment than you may believe.
Steps you will take during conversion
The process in question can last up to 8 weeks and during that time you will need to follow these steps. They should be followed if you hire a contractor as well. In general, you need to adapt to the garage to suit your needs.
Adding the water barrier to the floor is the first and the most important step. This is done in order to prevent water from reaching the inside of the new room. The floor has to be elevated as well and it should be leveled the same as the rest of your home.
Now you have to add insulation to the equation. It must be added to the floor, walls, and room. Insulation can help you in controlling the interior temperature precisely as you like and thickness will define the difference between interior and outdoor temperature.
Adding a new type of wiring to the garage is mandatory. In most cases, you have wires and sockets that are designed for a garage rather than for a house. This means that they come in a small number and they are not conveniently located across the garage. An electrician will add several new ones and will adapt the wiring to be used by occupants.
Heating and cooling of the space must be added to the garage as well. Here you can use the heating and cooling of your house and simply add garage as additional space or you can install separate systems. It is up to you. Adding the garage to the existing, house systems are more affordable and require less time.
Adding the proper door and removing the standard garage doors is a mandatory step. The wall has to be insulated and thick, like the rest of the walls.
Windows are the last thing on this list. You will need at least 2 windows in order to get as much light as you need. Adding just one window is never a good option and you will soon realize that.
These steps refer to basic garage conversion which doesn't include a kitchen or bathroom. If you want them as well, you will need to add additional steps. They include adding the septic and sewer lines to the garage and installing the suitable hardware.
Do you need a permit for this conversion?
The answer is yes. You will need the permit which can be obtained by local authorities and which is mandatory in most parts of the world. If you hire a contractor you can get additional help. He will help you with the process and he will make this conversion easier.
The reason behind this is obvious. Your garage is designed to be a parking place and storage space. It isn't designed for living. As such, the conversion is mandatory in order to make sure that the transformation is done properly and was approved by a team of experts.
Additionally, we must add that you need a permit in order to maintain the property value of your home in the future. If you made this conversion without a permit, you will have a hard time getting one when you want to sell a house. A house without this type or permit will have a lower value than with a permit. New homeowners will also have a hard time obtaining the permit and it might be very expensive.
In most states in the United States and parts of the world, there are specific rules and regulations you will have to follow. Most of them are linked to the electrical wiring and the heating and cooling systems. There are some places where you will have to invest in separate cooling, get additional parking space. If you are planning to rent the room, you may have to know how many people can live there. All of this is regulated through the permit.
Will this conversion look like a part of the house or still look separate?
This is a common issue for some of you and it is a common problem for homeowners who wanted to do it as cheaply as possible. If you don't do things right you will end up with a room which can be defined as the previous garage. The elements used in a garage will make a massive difference and you will have a hard time selling this as an actual room.
If you do things properly, you will end up with a new section of the house which doesn't have anything to do with the garage. Not an architect won't be able to tell the difference. It is also important to hire an architect to help you with this task. It will cost 5% of the overall value but he will recommend which tools and materials you need to use in order to make this conversion perfect.
The bottom line here is that conversion can be done in such a way that you can't tell the difference and you will be more than just happy with the end result.
Will this conversion increase the property value?
The biggest question of them all is will this change to your house increase or decrease the value. The answer is more complicated than you may believe. First of all, if the conversion is done cheaply chances are high that the property value will be decreased. If garages are mandatory in your neighborhood the situation is the same.
To get the accurate answer, take a look at the houses in your street. Do all of them have garages?  Is parking on the street possible? Where you can store the items?
By getting the answers to these questions you will know is this investment a suitable choice or a mistake.
Where I will park and store my things?
Once your garage is transferred into a room you won't have a parking space and you will have to find a new place for your car and all the items. The first thing to do is to find a new parking space. If you can park on the street then this isn't an issue. Just keep in mind that your car will be exposed to the elements and if you live in an area where temperatures are high you will end up with damaged paint and exterior of the car after some time.
When it comes to items and equipment you will want to store you need to find an alternative. It comes in the form of a shed. This is the best outcome and the most affordable as well. You can purchase completed sheds that can be installed within hours and you are done. The alternative is to rent a storage unit and keep your items there. Both options are possible and common after this conversion.
Are there any drawbacks?
As you would expect, there are a few drawbacks of this conversion. The first one is a space for your car. If you have an old car or you care about your vehicle you will need a covered and safe space to park the vehicle. This can be rented but ti will increase the monthly bill at the end of a month.
The second drawback is the lack of storage space. As previously explained, you can get a shed and solve the problem or you can rent a storage unit. It is up to you and you can choose the option that suits you the best.
The final word
Converting the garage into a living space is an excellent transformation of you have an additional parking space, you don't have a car or you need additional room for your family. Keep in mind that you will need a permit, almost in any parts of the globe and you will need to do this properly. Once done you will end up with superb, additional living space of your house and you will increase the property value.