Tips to Maximize Garage Space
A garage is a place where we will drop all kinds of items that usually have a small or have no purpose at all. After some time we end up with a garage that is so messy and so loaded with all kinds of things that we cannot even see the floor. But, did you know that with a simple and proper item sorting and management you will be able to store all of those items in 50% of the current space? This is why you are reading these tips to maximize garage space.
By sorting the items in your garage and using a few simple tips you can get a fully functional garage and space you have been looking for. It is easier than it sounds and it will have a huge effect on the overall practicality of your home.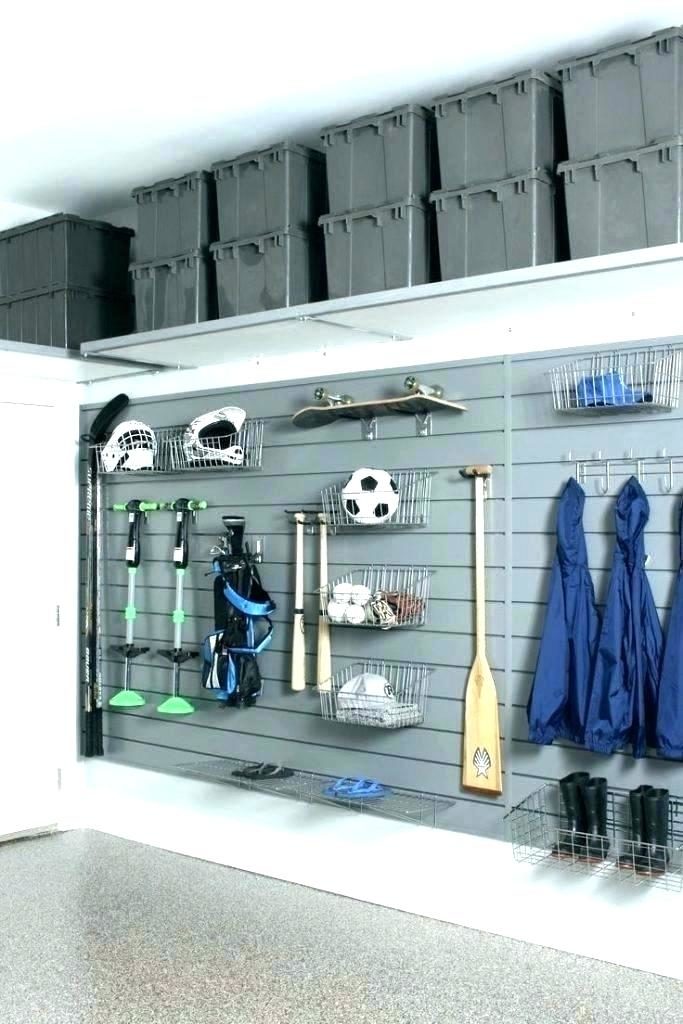 Start by cleaning the garage and throwing away items you don't need
The first thing you will have to do is to sort out all the items that are laying around the garage and to find the ones that have no use of any kind. Those items should be sold in a garage sale or thrown away if they are simple items with no apparent purpose. The money you make can be used for organizing your garage to a completely next level.
We should add that at this point you can also make a list of all the items such as tools and equipment you have in a garage. Once again, you can sell anything that you don't need and make a small profit. The end result is a garage that is well-organized already and you have a lot of free space to use. This is the right moment to move to the next tip.
Start adding garage storage cabinets to maximize garage space
Storage cabinets are the simplest type of accessory that can have a huge benefit to the organization of your garage. Simply said you will be able to store all kinds of tools, items, things and etc. in these cabinets and sort them out precisely as you need. For instance, you can use one row next to a wall to store all your tools. The cabinets of this kind are made from all kinds of materials such as wood, aluminum, and even plastics. We recommend you to get aluminum models. They are the lightest option out there yet they are extremely durable and look nice.
The number of cabinets depends on your individual need. If you have more items to store you will need more cabinets and vice versa. The types and the sizes can be chosen according to your desire as well. However, one type of garage cabinets is simply more desirable. They are movable units with small wheels at the bottom. You can easily sort them out and place them whenever you want without any additional help.
Add pegboards and wall hooks
The next important step is to add wall hooks and pegboards to your garage. In this case scenario, you will have to remember a few things. First of all, hooks are used for larger items and equipment such as gardening equipment. They should be placed on a wall that doesn't have any other application. In addition, you can also locate the hooks on the walls closest to your garden just to keep things easier.
Pegboards are designed to be used by smaller tools and items. They are extremely versatile and you can make any shape and any size you like. There are no rules here so you can store as many tools as you like in any configuration you prefer. Hang the tools and items you need close to your worktable. As such, they will be next to you when you need them and you can free up any space that is currently occupied by those tools.
The goal of hooks and pegboards is simple. You will free up floor space and any other space you can think of by using the walls. They are generally the empty parts of your garage and they don't have some important purpose (expect from holding your garage together) but the space on the walls is free. Adding these two simple additions will help you get the ability to use all that free space.
You may also be interested to read How to Organize a Messy Garage?
Look for pre-made storage items for your garage
You can make any storage item you like and use it or you can get a new one which was made already. What this means is that your local hardware store will have a lot of storage accessories to offer. You can find impressive deals and maximize the space used in a garage by spending so little money.
This section simply helps you understand that sometimes you can find impressive deals for the items you normally don't need or don't pay attention to. Most of those providers will include free shipping and add some freebies so you should check their offers.
Use boxes as well
It is an obvious tip that most of you use or have been using. The goal is to use carefully labeled boxes that can store all small items you have around a garage. Keep in mind that you should label all the boxes and you should store them properly, under the table for example. Never stack boxes on top of each other or you will lose space.
The boxes should be filled with items you don't use frequently but you don't want to sell or throw them away. There is no definite answer here and you can mix and match until you find the best combination for you.
Now you are ready to add overhead storage racks
Ceiling storage racks are more affordable than you may imagine and they have a huge, positive effect on the storage space in your garage. Installing them doesn't require professional help and most homeowners can do it all by themselves. But, once they are installed you have the space to store literally anything.
Just measure the size of the floor of your barrage. Overhead racks can help you get almost as much space above your head which is never used.  It is one of the best and the most appealing tips we are able to provide and one of the most affordable.
Things that deserve a place on these racks include gardening equipment, large tools, car parts and etc. The goal is to keep the items that are not commonly used by they are still desirable to have.
The final word
With these simple tips to maximize garage space, you can transform your garage and make it the best place to store literally anything. The tips we provided don't require a lot of time, they are affordable but they are used by all professionals and homeowners who have high-end garages. Now you can become one of them. See more about garage storage.