Warning
: Trying to access array offset on value of type bool in
/home/dentlelb/garagesanctum/wp-content/plugins/yet-another-related-posts-plugin/classes/YARPP_Core.php
on line
681
How to Choose a Garage Door?
Choosing a garage door is like finding a needle in a haystack. Since there are several designs, styles, and colors available for garage doors in the market, one wrong decision may spoil the beauty of your lovely home. Spending time and changing your garage door every other day doesn't make any sense. Hence, before buying, do a little research so that your garage door lasts for years. And don't worry, by the end of this article, and you will come to know how to choose a garage door.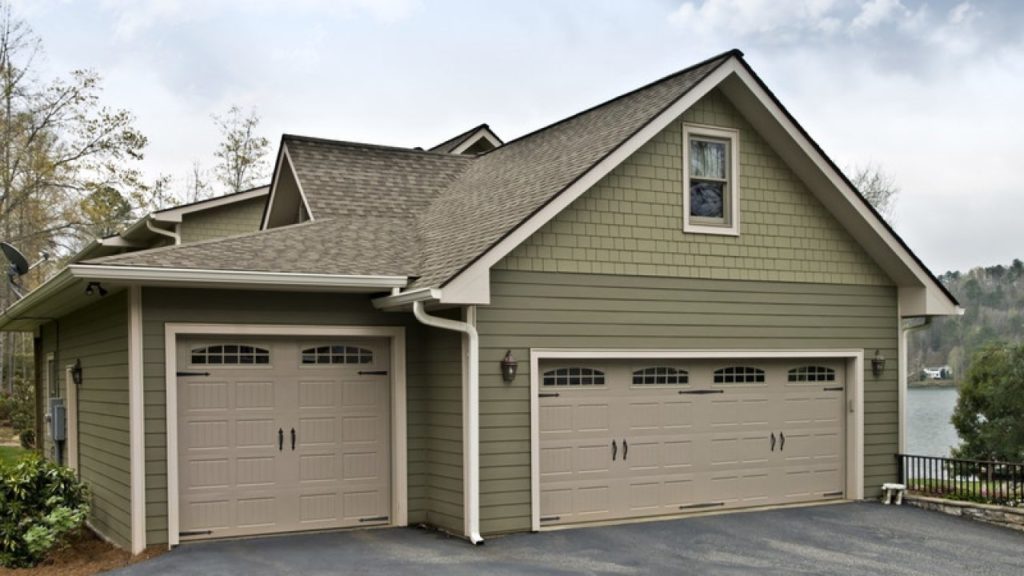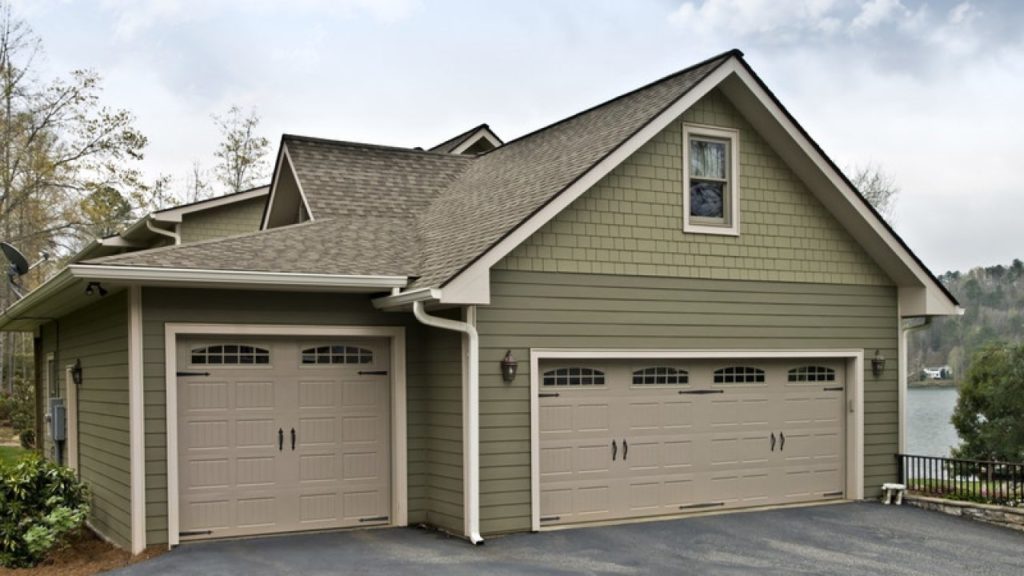 Get a salesperson or order online?
From a little toothbrush to a big vehicle, almost everything is available on the Internet today. But it is not always a great plan to shop online. And in case of a garage door, we highly recommend getting a salesperson rather than buying online. An experienced salesperson will note everything in detail, including the shape, size, headroom, side clearance, etc. It would also be easy for you to choose the most suitable design for your garage door. And of course, you do not need to wait for someone to replace the order if something goes wrong as you know whose mistake it is. So, make sure to order a garage door manually from an experienced salesperson who can guide you.
Wood doors: a good or bad choice?
We all used to prefer wooden garage doors because of their different design styles, but they are not befitting for long term use. In a year or two, these wood doors start degrading and need recoating. Hence, they lose their fantastic sheen and charm very soon. But now, with the help of embossed steel, you can benefit look-alike of wooden garage doors without any maintenance problem. These steel garage doors look the same as wooden garages from a distance and a better choice than wood doors.
Before choosing the garage door, you should check the dimensions of your garage so that it will be appropriate for your door.
Automatic or manual?
It's very refreshing to open your garage sitting inside your luxury car. But it is only possible with an automatic garage door. For the same, you need to install a motor with the capability to lift your garage door smoothly without any problem. Automatic garage doors are better and preferable than manual ones because they are more secure and extend the life of the garage doors. No one can open your garage without access, and you will not face any problem in opening the door.
Note: The motor should be placed on a rigid surface, and at the time of engine installation, there should be no insulation on the roof. You must also remove all types of insulation before the installation of the engine.
Manufacturer's website
With the help of various software on the manufacturer's website, you can play with different styles, colors, and designs for your garage doors. Choose the best one for your garage. What you have to do is add one of your garage photos and select any door style you like. Isn't it good? Now, you do not need to guess about the designs and colors for your garage doors.
Maintenance
Garage doors are like your kids. You have to treat them better, and if not, they will start disturbing you like a cranky baby. Check if all the nuts and bolts are correctly tightened up or not. Use lubricants for their better functioning of screws, nuts, or bolts. Check whether the door is correctly balanced or not. Different material needs different treatment for its maintenance.
Different material for your garage door
According to the place you are living in and how you are going to use the garage doors, there are four different materials. Each one has its advantage. Choose the better one for your garage door according to your demand.
Aluminum
The garage door made up of this material is very light in weight. They are easy to handle and rustproof. In the case you need to open the garage manually, it can easily lift. There are several designs and colors available for aluminum garage doors. You have many alternatives to choose the most suitable one for you. Also, they require little maintenance only. It might not be wise to use these garage doors in areas where typhoons and hurricanes are frequent as they are very noisy in this condition.
Steel
A garage door made up of steel is better than aluminum as they are not light in weight and has a more resistant value. These garage doors are safer and stronger than aluminum doors, and in case of fire, these doors will not be the part for the same. Steel garage doors can be mold easily in any shape and can fit in any style.
Wood
Wood garage doors are the first choice for everyone as they are available in plenty of different styles. If you want, you can design them according to your need. They need proper maintenance. If not, they soon lose their attractive look.
Fiberglass
It is the lightest material among all and cheaper than wood and steel. The best advantage of this material is that it won't destroy, expand, or contract. For the people who live near the sea and looking for the best material for their garage door, fiberglass would be best for them. As this material is transparent, results, it allows more light to enter into your garage. In case you don't want the light to come, you can paint it in a dark shade.
Different garage door styles
Apart from the material you choose for your garage door,  the design is also fundamental. There are different styles for the garage door in the market like, residential garage door, tradition raised-panel garage door, contemporary garage door, carriage-house, country, Epical, Victorian, modern garage door, etc. it depends on which one will suit your home or which one gain your attention.
Color selection
You don't need to hire an expert for the color selection, and it's not a big issue. Just remember one thing that your garage door color would not be contrasting with your house color. It will look ugly if you do the same.
The research said that among all colors, people mostly choose a White color as it gives a uniform appearance. Also, white color looks most reliable and formulates an overall firm. Apart from white color, the recommended colors for garage doors are, soft gray, black-gray, dark gray, walnut brown, and taupe.
Installation of garage door
Don't be a miser in hiring a person to install the garage door. Yes, we all have to try everything, but sometimes it's better to get an expert. There are several parts, and you will take at least a day or more to put them together, but an expert needs just a few hours. Also, if anything went wrong, you will have someone there to look upon.
Conclusion
In a nutshell, it can be easily said that it's not a big problem to choose a garage door if you are going through the article like this. With appropriate information, you will get a clear picture of what you should choose or not. Just remember, you have to spend a little time before buying a garage door as there is plenty of options on the market for you. For different areas and different weather conditions, the material should also be changed so that it will suit the state of that area and last long for decades.
Selecting the color, design, or automatic or manual door is in your hand but doesn't try to install the door by yourself if you are not an expert. Make sure to get a salesperson, in place of ordering garage door online. If you would do the same, the result will be excellent. Read more about garage doors here.