Garage door sizes and types
A garage is one of the most important parts of a home, believe it or not. You get a lot of storage space and your car will be safely parked inside. But, to make a garage useful and safe you need garage door obviously. At first sight, all of them may look similar or the same but this isn't the case. There is a whole world of garage doors out there and they vary in size and types.  Here, we will assist you in understanding all about the sizes and types, so the next time you have a need to replace the garage door or to install a new one, you will know which size and model is the right choice.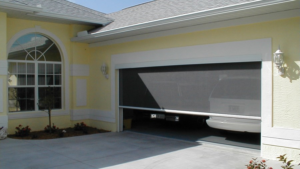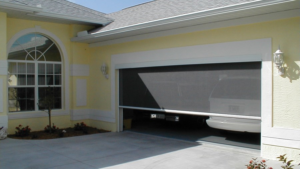 3 standard sizes
Garage doors come in three main sizes. They are 8×7, 9×7 and 10×7 feet. These doors are the most popular and the most common today and they have been the top choice for many decades. Reasons for that are simple. First of all the sizes are ideal for ordinary cars, sedans, SUVs and even a bit bigger vehicles. A truck will be able to enter through these doors as well. The doors of these sizes are also the most affordable and you can have them in any variation you need.
However, these garage doors are not ideal for RVs and trucks. They are simply too small to provide a suitable point of entry and you will need a different size. The garage doors you will need in this case scenario are custom garage doors. They can have any size you need and they can be made specifically for your garage. As such you can choose the overall design, features and the appeal the garage doors provide.
Measuring the garage doors
Eventually, you will have to measure the garage door and get a specific size or a specific type. There are three elements you need to measure. Of course, you need a tape measure to get the job done. Always use pen and paper and write down the values and measure twice. If you measure just once you might get some numbers wrong and you will purchase a wrong door!
The three main elements to measure are the length, the height, and the width. Yes, width is important as well. Some garages are made for doors of 2 inches in thickness while others for 5 inches. Once you make a diagram of all the sizes you will have a complete idea on the right size for your garage. Now you are ready to move to the next step, choosing the type and the overall design. There are several differences here as well.
What size is ideal for your garage?
The next step is to choose the size of the garage door you will be satisfied with. In most cases, this step refers to the homeowners who are building a new house and a new garage. Some of you may build a garage only or they need to replace the old garage door. Regardless of the reason, you will need to consider the ideal size. Ideal size refers to the size of the garage door that is the most practical, the most affordable and the most effective for your needs.
If you have a small car you don't need a massive garage door. If you have a massive car you will need a massive door, as simple as that. Keep in mind that if you can't make your mind, always go for a bigger garage door. They are far more practical and at some point, you will need the added size and you will appreciate the choice you make today.
For most of you, a standard garage door or double sided garage doors are the best and the most common choice. They have all you will ever need and they are suitable for the most garages.
The next thing to consider is the brand. Some of the best brands are Clopay, Amarr and Wayne Dalton. These brands are popular, come with excellent customer support and their products are well-made, durable and safe. They might be more expensive than you hope but this investment is definitely worth it.
Don't forget that great garage doors are an investment that will pay itself out in several months. The best models can last for decades and you won't have any problems with them.
Types of garage doors
Now we will help you by explaining all about the main types of garage doors. There are several alternatives out there and you can choose the one that suits you the most. This is an important section so stay tuned.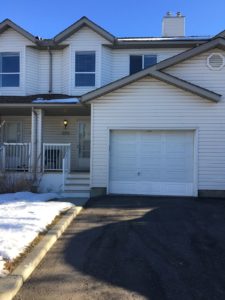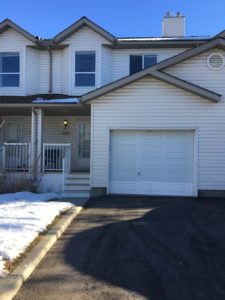 These doors are the most common and they come in three sizes (8×7, 9×7 and 10×7 feet). They are made from aluminum or steel and they can be installed in any garage. But, these models are made for a single car or a single SUV and they won't allow you to park more cars in a garage. In addition, you can have them made in any material you like.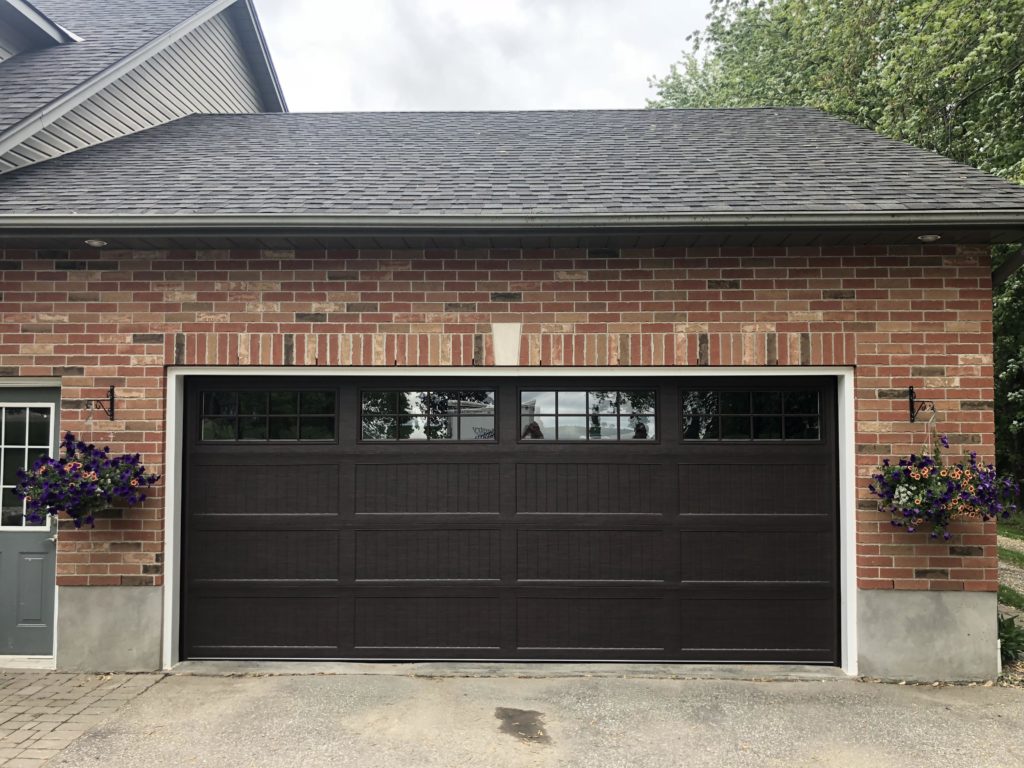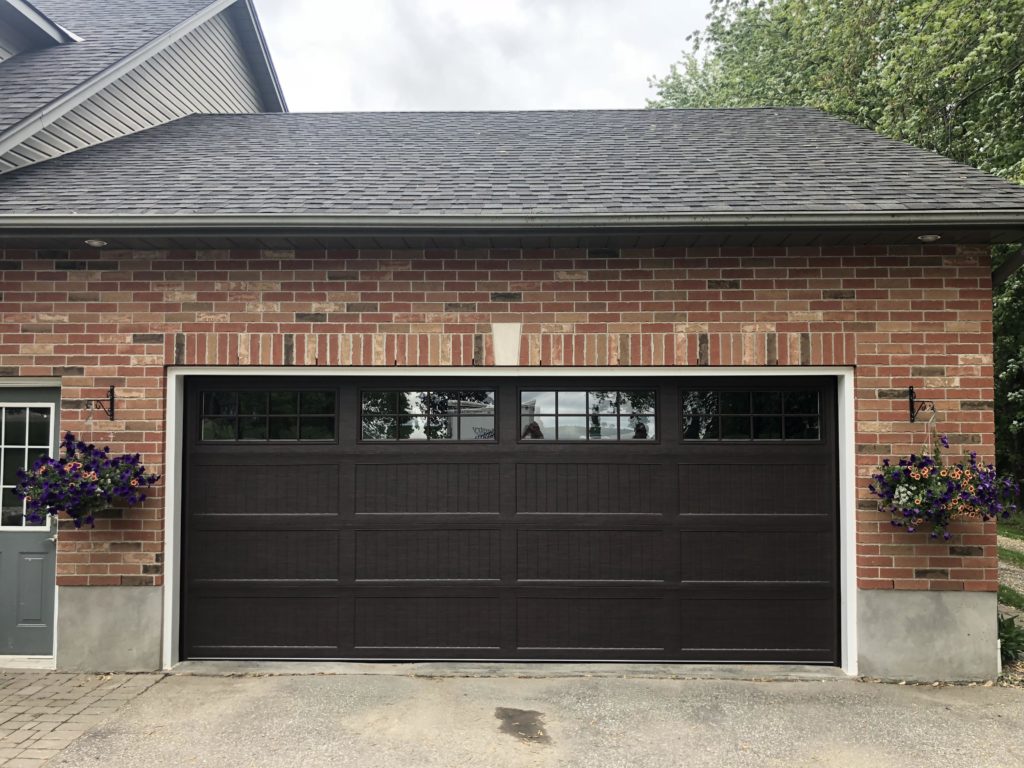 Models of this kind also come in three sizes. They are 12×7, 14×7, and 16×7 feet. The main advantage is the opening space so you can park a truck or 2 cars inside a garage. The models of this kind are made from glass, aluminum, steel or wood. They are known as commercial and residential garage doors depending on the variation you choose. The main purpose is to have big garage doors so you can park 2 cars in a garage.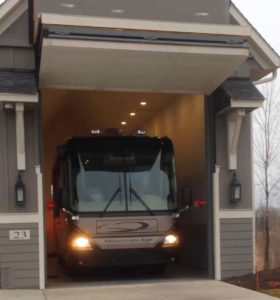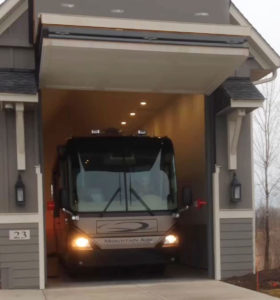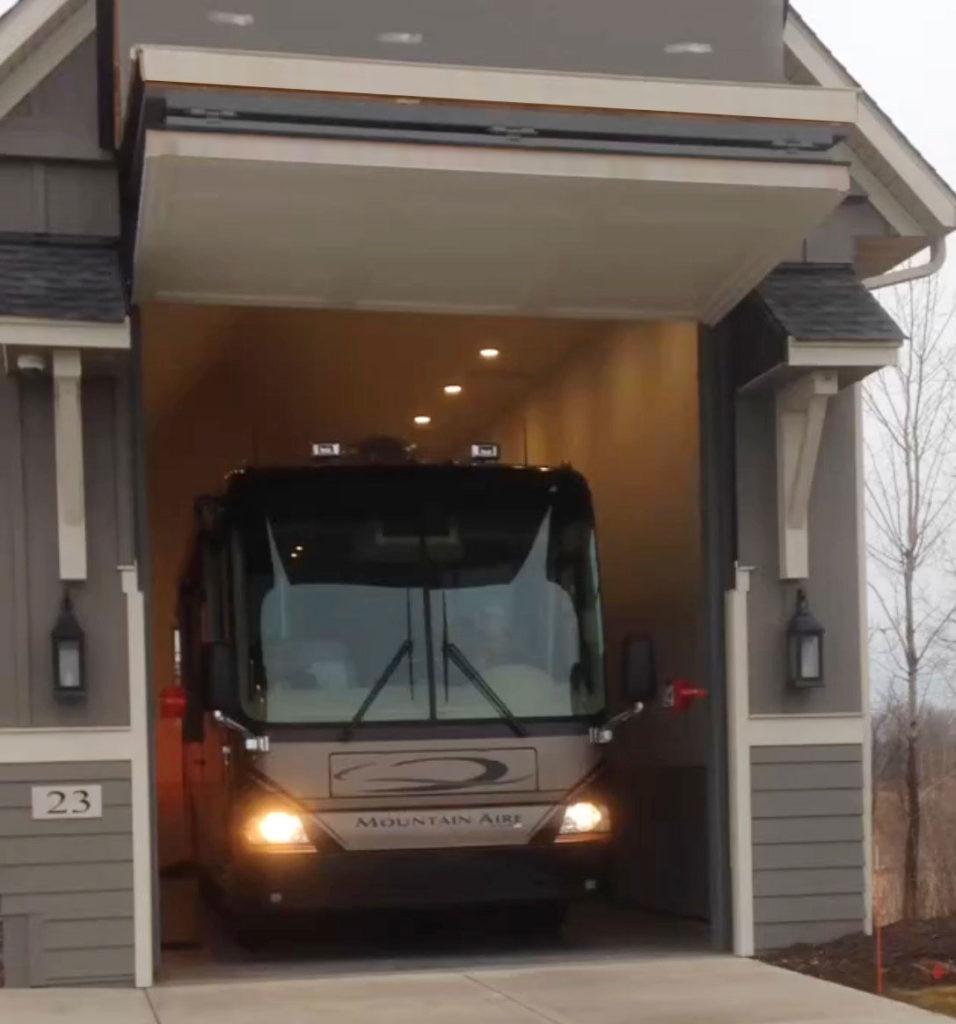 Doors of this type are made for RVs specifically. The size is usually 16×9 feet and you can see why this is mandatory. The goal is to provide enough garage opening so an RV can be parked inside. The materials used are the same as in the previous case scenario.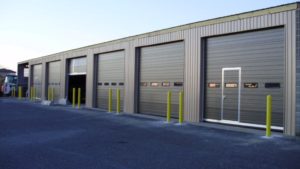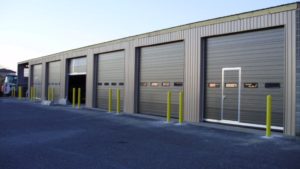 There is nothing simple here. Commercial garage doors are massive and they can reach 32 feet and 2 inches in and they are made to allow for the trucks or multiple vehicles garage entering. Some models have a height of 24 feet and 1 inch. There are no rules here so you can even order custom made garage doors for your business. Most models are made from steel or aluminum, while glass being an alternative. Keep in mind that you might need a business and suitable facility for these garage doors.
Conclusion
Now you know all about different sizes of garage doors and different types. You are ready to make the right choice and get a unit that will meet all your expectations. It may sound a bit complicated at first, but this is easier than you may believe. In general, you will end up with right garage doors for all your requirements and you will enjoy using them.