All New ALEKO AR1450 Review
There are a lot of gate openers on the market these days and most of them look the same and offer identical features. But what if you want something else? In that case scenario, you are going to need the ALEKO AR1450. This is an advanced model with huge capacity and advanced features that can be used on commercial grade gates. There are a lot of things you need to know about this unit and we will explain all of them below.
About ALEKO company
This is a company located in the United States in Seattle. They have been manufacturing modern and powerful gate openers for the last 10 years and some of their models are specifically designed for heavy-duty usages. The warranty is great and the overall functionality is at the highest level possible.
Main characteristics and specifications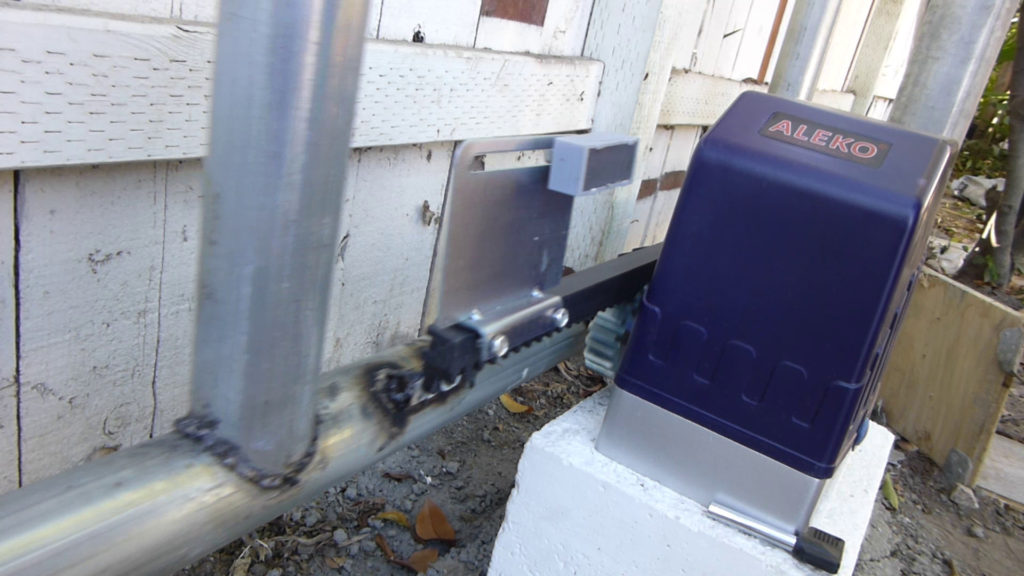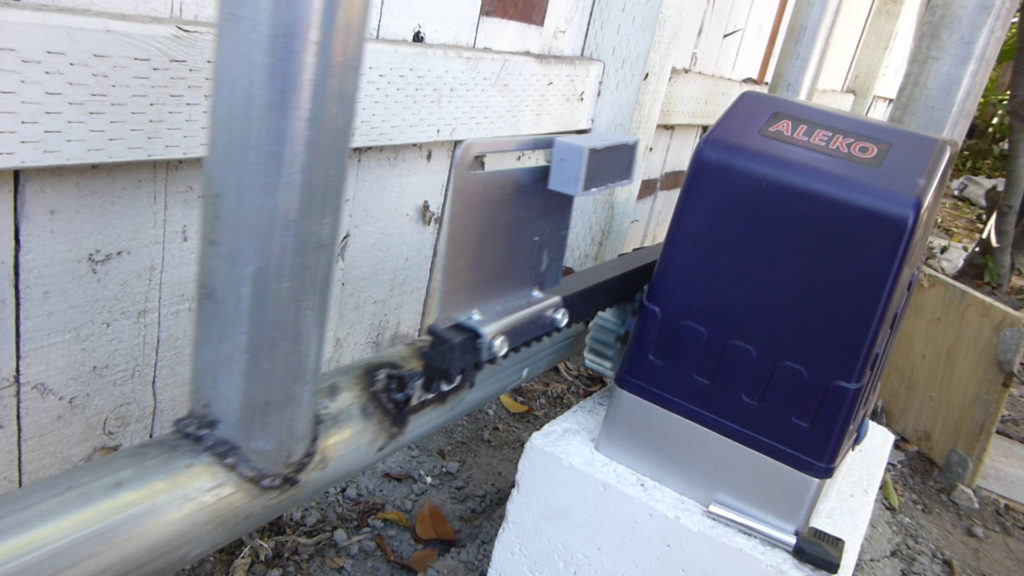 Massive functionality
The ALEKO AR1450 is a stunning piece of design. It looks modern and it has huge power. In a nutshell, you can use it for all gates with a total length of 50 feet and the total weight of 1400 pounds. This makes it ideal for large gates and larger properties. As we have mentioned in the beginning the gate opener is suitable for commercial gates.
100 remote controllers support
ALEKO AR1450 is an excellent choice for those of you who have a need for using as many remote controllers as possible. Here you will get 2 units in the package. But, you can order additional remote controllers and program them within seconds. The maximum number of supported remotes is 100 which is impressive. Keep in mind that the code must be identical to the gate opener so a remote controller could be used.
Simple installation
You will be able to install this model all by yourself. However, you will need a bit more time than we liked and you will need advanced skills. This is definitely something you can treat as an all-new DIY project and something you will enjoy completing. However, you will need online help and the help from the user manual in order to do di properly.
Countless accessories
In the lack of a better word, we can say that the ALEKO AR1450 comes with compatibility with all kinds of accessories. For instance, you can order additional remote controllers, keypads, LEDs, and magnets for the gate. All of this can be easily installed within seconds and you can enhance the security and the functionality of your gate.
Stop and reverse feature
In simple words, this is a system that will detect an obstacle and stop closing the gate. It will then apply the opening process. Basically, the gate opener wills topo the gate from closing in an object and eliminate the risk of damages or injuries.
Versatile manuals
The user manuals can be found online, you get one when ordering the gate opener and you can also find useful videos that might help you more. All of this means that you can get any type of help, whenever you need in order to install or configure the ALEKO AR1450.
Aluminum chassis
The main case or the chassis if you prefer is made from high-quality aluminum. This means that there is no risk of corrosion or rust. The gate opener will stay like brand new as long as you use it and the unit requires very little of maintenance. In addition, the case is lightweight so you can transport it all by yourself and install it without additional help.
Who will benefit the most from ALEKO AR1450?
The first type of people who will like this model are the ones who need commercial grade gate opener. It is massive, powerful and it can be used for all kinds of gates. If you run a business which requires from you gates that will be opened and closed countless times per day, this is unit for you.
Users who need reliable, high-end and usable gate opener with countless options and capabilities will appreciate the tested unit as well. It definitely offers all you will ever need and something even more.
The last group of homeowners who will be satisfied are the ones who already have installed the tracks on the gate and now they are looking for a new gate opener to cope with increased demands.
Pros:
Up to 100 remoter controllers can be used
Additional accessories
Power and compatibility
Aluminum case
Cons:
Tracks are not included
Installation can be complicated for some users
What others have to say about the ALEKO AR1450
To assist you as much as possible we will have to take a look at the comments and reviews obtained from actual owners who have been using ALEKO AR1450 for some time. Here are the things they loved the most in this model.
The simple installation is an advantage just a few owners commented. Basically, you will need skills and basic knowledge about electrical wiring in order to make the installation all by yourself.
The powerful motor has been the biggest advantage of the unit. While competitor models have an electric motor with 0.5 HP, this one has 1.5 HP which is a massive increase. The added power is more than just important for heavy gates and it can be the biggest advantage you will like.
Some owners also added that numerous remote controllers compatibility is an important benefit. This feature is important for commercial purposes and those who have a need to use as many remote controllers as possible.
Additional things you need to know regarding the ALEKO AR1450
The tested model is sent to your address within 48 hours and it will be packed in a box with 13.4" x 13" x 10" dimensions. The weight is 20 pounds.
Don't forget that you will need gear tracks in order to use the gate opener. This element isn't included in the package so you will need to get them added or you can use them from another model. They are mandatory to have in order to use the gate opener.
The last thing we will reveal is that the installation should be performed by an experienced person. You can do it by yourself but you will need plenty of time and online help. If you are skillful you won't have a problem, but if you are not, then you need to hire a professional.

Conclusion
The ALEKO AR1450 gets 5/5 star rating which is the highest score we can give. We liked the power, the ability to pair it with 100 remote controllers and to use it on all gates you can think of. It is a masterpiece that comes in a bright package and suitable for the most demanding users.