Chamberlain vs Liftmaster garage door openers: Direct comparison
There are several, main garage door opener brands on the market today and each one has appealing models for a specific homeowner. However, now we will take a closer look at Liftmaster and Chamberlain.  Both of these brands make excellent models but they are different. In addition, both of them operate under the Duchossois group. These two brands offer garage door openers that can be accessed and controlled via smartphone literally from anywhere in the world. Anyway, let's take a look at the similarities and differences.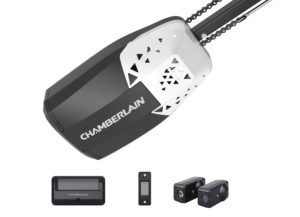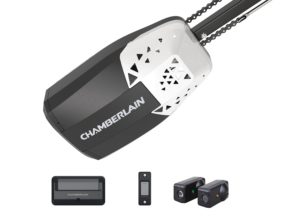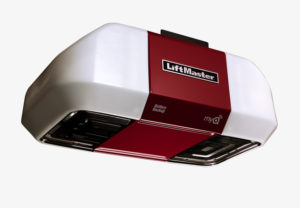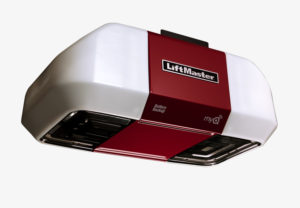 Rail system or assemble trolley system
The biggest difference between these two brands is in the rail system and the assemble trolley system. Chamberlain uses the rail system and it comes in sets of 3.  You can easily assemble the system and start using it. Keep in mind that this mechanism is more suitable for single garage door and it is made from plastics with thin steel inserts. The last is the compatibility with various garage doors but only with models up to 7 feet tall. If your garage door is bigger than this you may need to look for another brand.
Liftmaster uses a different system known as T rail assembly trolley. It has just one piece that needs to be assembled during installation and it can be completed within seconds. The benefits of this system are superb weight load so the garage door opener can be used for heavy doors and models that are above 7 feet. In addition, the mechanism is made from high-quality stainless steel and can last for decades.
The next main point to consider is the electric motor. Here we can see a major similarity. Both brands offer AC and DC electric motors. DC units are suitable for people who don't want any noise at all. They want super quiet garage door opener based on the latest technology.
AC electric motors are completely opposite. They make noise but they are considered as heavy-duty units. You can use each one hundred times per day and it will still work perfectly after many years. Don't forget that both brands have ½ HP electric motors that come with the drive system made for industrial usages. It is the top-notch quality and it is great for the most demanding users.
Here we have another similarity. Both brands offer belt and chain drive systems. They are completely different and they come with a specific list of pros and cons. Belt drive doesn't make any noise at all and it is known for smooth operations. The belt itself is made from several materials including rubber and it can last for a long period of time. On the other hand, we have chain-based systems. They make noise but they are more affordable and more durable. The chains in these systems have industrial-grade quality.
It is important to add that Chamberlain WD962KVD and several other models made by this brand have whisper drive paired with ¾ HP electric motor. They are powerful, durable and quiet systems of the modern era. We are very fond of whisper drive and we highly recommend it.
Security systems in garage door openers
It is one of the most important segments to consider and it deserves your full attention. Security of garage door openers is mandatory these days and both, Chamberlain and Liftmaster have been developing advanced features to enhance the protection and your safety. Chamberlain is well-known for using Security Rolling Code Technology. This system creates a new code each time the garage door opener is used and there are a billion combinations. As such it is impossible for the burglars to obtain the code and open your garage. The similar system is found in many garage door openers of the modern generation.
Liftmaster uses a bit of different technology. The main system is 2.0+ and it prevents burglars from being able to open the door. The system also knows when the third party wants to open the door and prevents it. Additionally, Liftmaster comes with lights and an infrared beam that will detect motion and reverse the process of closing the garage doors in order to prevent possible injury. In a case, the beam is interrupted the lights will stay on. Don't forget that their models come with a system that will notify you when the garage doors are going to close or they stayed open for a long period of time. Posilock is the next best thing. This is a system used to ensure that the garage doors are locked and they cannot be opened by anyone except the owner.
Warranty and customer support
Both Chamberlain and Liftmaster offer great warranties on their garage door openers. Liftmaster includes servicing during the warranty and they provide the length of between 1 and 3 years depending on the model you choose.
Chamberlain offers a bit longer warranty between 1 and 5 years once again depending on the model you have purchased. However, they won't provide servicing during the warranty.
In a nutshell, both brands offer decent warranties with super customer support. Their agents can be contacted at any given moment and they are very helpful.
Accessories included in the package
When you get a new garage door opener you will have to pay attention to the accessories included in the package. Chamberlain is the best alternative here. With most models you get mini controller, a wireless keypad, motion beam, one button pad, and emergency keys.
Liftmaster has decent accessories included in the package. You will get the mini remotes the wall console with motion sensors and a keypad. It is a bit poorer than Chamberlain but this may vary from model to model.
Verdict
If you have read all the points you know that Liftmaster looks like a better choice. We liked the advanced safety features, the overall strength, and power of their garage door openers. This brand is a winner today. Don't think that Chamberlain is far from good. On the contrary, their models are much respected across the world and we like using them as well, but it aims a bit more specific homeowners.