Best Space Heaters: Our Top 5 Picks and Comprehensive Buyers Guide
Soon the temperature will go down, and when that happens, you will need to find a space heater. It may look like a simple task and a choice where you will need to invest 10 minutes, but the situation is entirely different. There are so many different types, factors, and features you need to consider and also to understand when and where you should use a space heater.
The factors, features, types, and all the basics and less-known facts will be revealed below. We will take an incredible journey with you and help you understand the space heaters and find a model that is just right for you and your space.
Let's start first with the comparison table for all selected space heaters:
Table could not be displayed.
Space heaters: Basics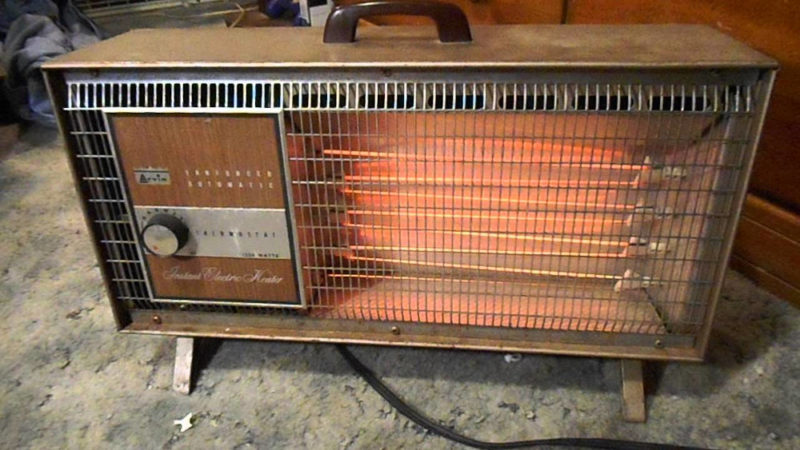 All space heaters have the same role, to warm up space inside a room. Some models will use electricity, other fuel, but the goal is still the same. All you have to do is to turn it on and enjoy it. The temperature will soon rise, and you will enjoy warm air in any space where the heater is located.
Although all models can heat space, some can cool it down as well. Cooling down the temperature is a bit reserved feature at the moment, and it can be seen on high-end, all-new models that are very popular if we can add. All you need to remember is that all space heaters will heat up a room or space such as a garage, but the time and the maximum temperature they can reach are unique for each model.
Benefits and drawbacks of purchasing a new space heater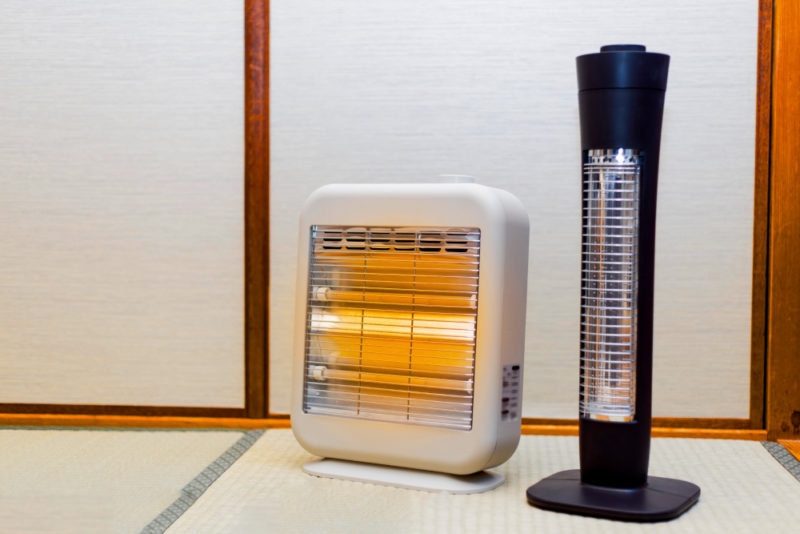 Space heaters are primarily designed for areas that cannot be heated with conventional radiators or central heating systems in general. They are small and portable so that you can use them literally anywhere. We can add that new models are very affordable, and they are excellent value for money.
Despite the fact they are made for indoor usage only, you can use a space heater outdoors, while camping for instance. This is an excellent addition, and you will appreciate the fact you can bring the energy source with you if you go for a gas-based space heater.
As soon as you turn it on, the warm air will start coming out from the space heater. You will feel warm almost immediately, and you can enjoy using it as long as needed. When you don't need to maintain the temperature, all you have to do is to turn it off, and you are done.
As you would expect, space heaters come with many positive sides or advantages, but they do have a few drawbacks. After all, everything has one or more cons. Now we will take a closer look at the pros and cons of purchasing a unit of this kind.
Advantages:
There is no installation. Turn it on, and you are done.
Space heaters can be used literally anywhere indoors and outdoors.
They are affordable and come usually as excellent value for money.
A space heater can be used to heat up any room instantly.
You will be warm in a room or in an environment where there is no other heat source.
They look beautiful, and you can match a space heater for your décor.
Drawbacks:
Some models are not safe if you have pets or small children.
Non-energy-efficient models are expensive to run.
There are a lot of factors you need to consider before getting a new space heater.
It is essential to supervise the operation of space heaters.
5  Best Space Heaters Reviewed
Vornado Space Heater
The first model on our list is a small unit that comes with impressive features. First of all, it is very compact and can be used in any room you want to keep warm. The heater will shut down if knocked down, and it will maintain the desired temperature at all times. We liked the Vortex technology that is present and three different settings. Using the space heater in question is extremely simple and easy. There are no complicated settings or adjustments.
The unit is suitable for all different areas, and it comes in a stylish and beautiful case that will stay cold regardless of the temperature. The last advantage is a small size. You can place it literally anywhere. Keep in mind that the unit will reset once the temperature of the room is significantly decreased when you open a window, for example. The design is modern, and the unit is very affordable.
Pros:
Small size
Three settings
Advanced safety features
Cool regardless of the temperature it generates
Cons:
Isn't it suitable for large rooms
Poor user manual
Dyson Space Heater

Some of you will know that Dyson is a well-known brand, and they have been making space heaters for an extended period of time. The tested model is suitable for larger rooms and comes in a tall and sleek design. You can easily place it in a corner, and it will make sure your apartment maintains a perfect temperature. The next main thing is the fact you can enjoy the heating and cooling down benefits. Yes, this is a dual-purpose space heater. We also must commend the design. It is modern, looks great, and you will probably get a lot of questions regarding the purpose of this device.
The unit has a rotating feature, and it will shut down if knocked down, and it comes with a remote controller. All you have to do is to set the temperature you need, and you are done. In addition, there is a timer that will turn off the heater once you fell asleep. The bottom line is that the model we tested has it all you will need.
Pros:
2 in 1 system
Tall and sleek design
Remote controller
Timer function
Cons:
High price
Won't remove odors from the air
Lasko Space Heater
Lasko Space Heater is an appealing model that comes with great features. First of all, it is exceptionally affordable, small, and compact. On the other hand, it is powerful enough for most rooms you may have in your house. There is a fuse on the power cords that will detect any electrical surges and shut down the unit immediately.
You get three settings with this model. Using the space heater is as easy as it sounds, and you can carry it literally anywhere thanks to a top handle the manufacturer implemented. There is no need to assemble the unit, and all you have to do is to turn it on, and it will start heating your room. As you may know, the space heater is made from plastics and comes with an exciting design. It doesn't look special, but it is still a worthy choice.
Pros:
Strong construction
Three settings
Top handle
The fuse on the power cord
Cons:
Loud
Lack of remote controller
GreenTech Environmental Space Heater
The GreenTech Environmental Space Heater offers superb design and advanced features. The first one is s13 dB of noise it generates. This is known as whisper-quiet mode and allows you to use the heater in your bedroom if you prefer. We also liked the three settings with 66, 72, and 78 degrees settings. Choosing the one you want is as easy as it sounds, and the heater heats up quickly. We believe this model will be suitable for all kinds of operations and for larger bedrooms.
The heater will shut down if it detects any abnormally or if you set a timer. All users can choose a time frame between 1 and 3 hours and leave the heater without having to keep an eye on it. This means that the tested model is great for people who tend to forget the heaters running. Also, it comes with a fan that helps you distribute the heat all around the room. The oscillation is 90 degrees.
Pros:
Modern and futuristic design
Whisper-quiet operation
Three different timer settings
Safety features
Cons:
Poor customer support
White noise may be an issue for some of you
The DeLonghi Mica Panel Radiator
It is simple, well-looking, and it comes with all the essentials you will ever need. The DeLonghi Mica Panel Radiator has been on the market for an extended period of time, and it is still known as the best-selling product of this kind. There are perfectly obvious reasons for that. The unit is affordable but strong enough to be used for a room of 150 square feet. The maximum power is 1500 Watts, and you will use it for larger rooms, like the one we mentioned. The second setting is 7650 Watts, and it is suitable for smaller rooms, obviously.
Controlling the unit is as easy as it gets. You get a dial, and all you have to do is to choose the desired temperature setting and let the space heater does its thing. You can also hang the heater on a wall and maximize floor space. The last fact is the presence of a safety switch that will eliminate any risk of overheating. Turn the heater on, and don't worry about overheating or any similar issues.
Pros:
Interesting and desirable construction
Can be hanged on a wall
The safety switch is implemented
1500 Watts is above average
Cons:
Obsolete design
Two temperature settings only
The best space heater Buyers guide
In order to make the right choice and find a space heater that can be used for all the purposes you have on your mind and also to keep your energy cost as low as possible, you need to consider several factors. They are mandatory, and each one is equally important, so you will need or better said you need to take a closer look at the buyer's guide we have prepared for you. To add, we will explain all the essentials you need to know in detail, and we will help you eliminate the risk of any mistake.
Size of a room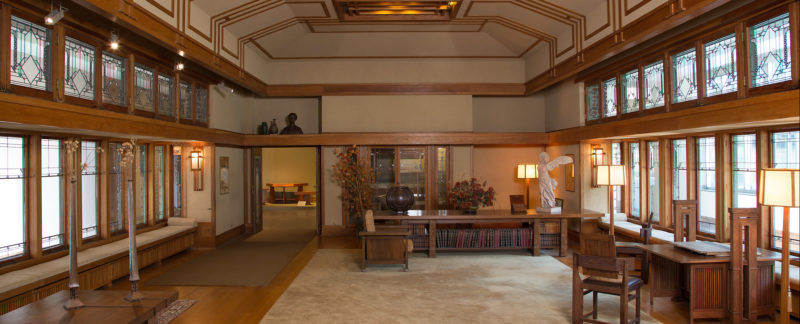 The first and the most crucial factor to consider is the size of a place where you will use the space heater. The best example is also the simplest. You should multiply 10 Watts with each square foot of the room, and you will get the precise power of the space heater you need. Here we can see that a model with 1500 Watts power can be sued for a room of 150 square feet.
This is the first and the most essential factor that requires your full attention. If you get an underpowered space heater, it won't be able to heat the room where you use it. If you get a too powerful model, it will be more expensive, but you won't be able to use that power.
The room where the space heater will be used
If you are planning to use the space heater in a bedroom, you need a quiet space heater that doesn't have a lot of LEDs or lights while operating. It should be as soft as possible. On the other hand, if you need a space heater for a kitchen, you need a small model that won't occupy a lot of space.
In general, you need to adapt the space heater accordingly to your needs. Each model is designed for a specific room or a part of your house, and you can see the main characteristics that will make a particular model the most suitable.
Auto shutdown
Auto shutdown is precisely what the name suggests. When a space heater reaches the desired temperature, it will turn itself off. This is a safety feature of the highest importance, and you can understand why we prefer models with this system. Once the unit is shut down, it is safe to move, and it won't cause any fire or issue.
Shutting down in a case of contact
It is another safety feature that has vast importance. In case you or your family member or a pet knocks down the space heater, it will shut down immediately. As such, the risk of a fire or damage to your furniture, carpets, and, more importantly, animals and humans is eliminated. Almost all new models have this system, and you need to include it at the top of the factors here.
Level of noise a space heater makes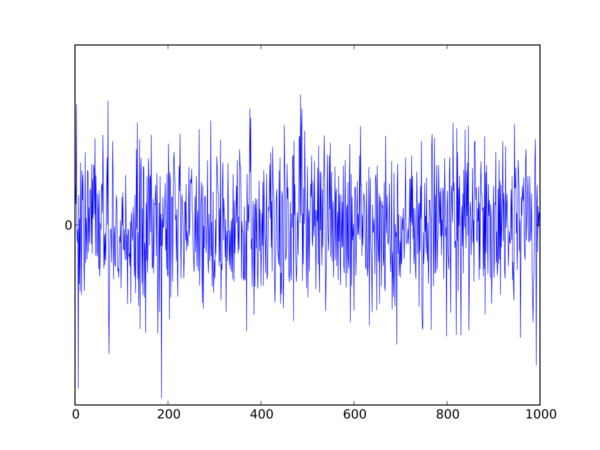 Most of the space heaters will generate some amount of noise while operating. The loudest are models with a fan, especially in the fastest setting. Models without a fan are the quietest. It is up to you which version do you need, and you can easily understand which type is the best and why for your purpose. This means that if you hate the noise a space heater makes, you need a quiet model with as low dB as possible. If the noise level is irrelevant, then go for a model with a fan. They can transfer the heat around a room as soon as possible.
Indoor or outdoor space heater?
It is a separate factor that must be on your list as well. What it refers to is the fuel or the energy source a space heater uses. The outdoor units will use kerosene, natural gas, or propane. They are very economical, and they can last for decades. But, these space heaters must not be used indoors. They will generate carbon monoxide and flames that are dangerous for this type of use. When used outdoors, they will be released to the atmosphere, and they are 100% harmless.
Indoor space heaters are usually powered by electricity. They are not very useful in the open air, due to the fact you will have to provide a power supply such as a battery or a car with an outlet socket. Determine where you will use your new space heater and pick one that is designed and made for that specific purpose.
Remote controller
We like, and we prefer models with a remote controller. Basically, you can adjust the temperature, turn on or off a space heater without having to stay from a couch or from the bed. Not all models have remote controllers, and some are very fragile. Pick a model that has a well-made remote controller that offers full control over a space heater, and you will be happy with your purchase as long as needed. Additional restrictions you can get from a remote controller include a fan, timer and etc.
Rotation
Rotation may look like an irrelevant feature, but it is actually one of the most important systems you can find these days. As the name suggests, a space heater will rotate while operating and therefore send the hot air all around the room. What this means is that you can make the most out of a single unit, and you will be able to heat the area in less time than an identical space heater without rotating feature. It will add cost to the unit, obviously, but it is one of those features you will love.
10 types of space heaters available on the market
There are a lot of different kinds of space heaters available on the market. As a matter of fact, there are ten different types, and each one is entirely unique. Before you decide which power and size you actually need, you need to consider the primary class that matches your criteria perfectly. Below are all ten types explained as simple as possible.
Electric-type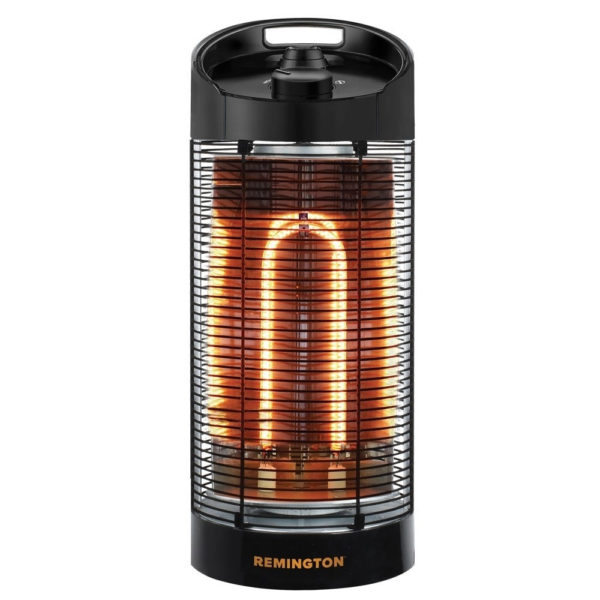 As the name suggests, these models use electricity to generate heat. They are tiny and easy to use. Basically, you don't have any installation, and you can use them for any room or space, although they are primarily designed for smaller areas. Some models, usually the older ones, consume a lot of electricity, which might be an issue for all of you. New models are eco-friendly, and they use less power than you may believe. The price is more than just affordable, and all-electric space heaters come with safety features and modern design. This type can be used indoor due to the fact they don't make any flames or carbon monoxide.
Ceramic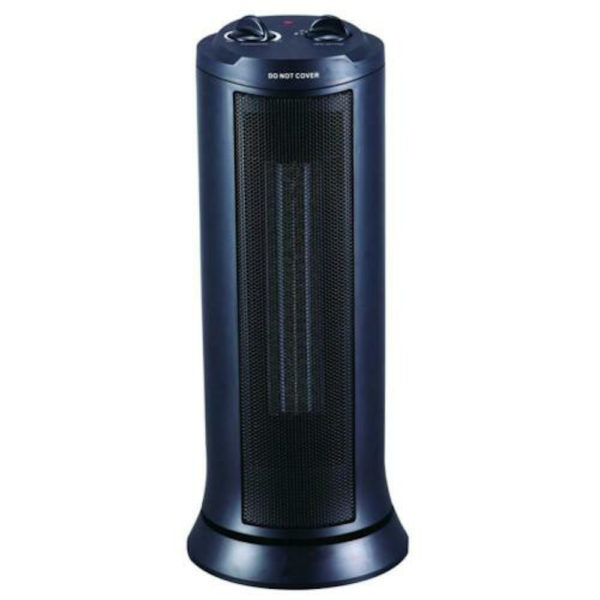 Ceramic space heaters are actually an upgrade compared to ordinary electric models. The main advantage is safety. There is no flame nor carbon monoxide, which makes them ideal for indoor applications. In addition, ceramic space heaters can be used for larger rooms, and they offer stunning performance. You will get the instant heat, and all models come paired with automatic shutdown features, so the space heater will turn itself off when it reaches the desired temperature.
The heater won't be able to cause flames. The heating element inside it generates heat through the air, and it uses a fan to distribute that heat all around the house. In other words, you can touch the heating element with a piece of paper, and it won't catch fire. Add the overheating protection (disables the heater when it reaches maximum temperature), and you get a level of safety you have been looking for an extended period of time.
The sizes and power ratings are different, and there are literally hundreds of models available on the market.  You can find any size that suits you, and you will enjoy using it. These models are ideal for people who don't like low temperatures and who are cold though the entire winter.
Design is standard, and you will probably find a model that matches your home décor perfectly. On the other hand, they are not designed for outdoor use or for huge rooms.
Small space heaters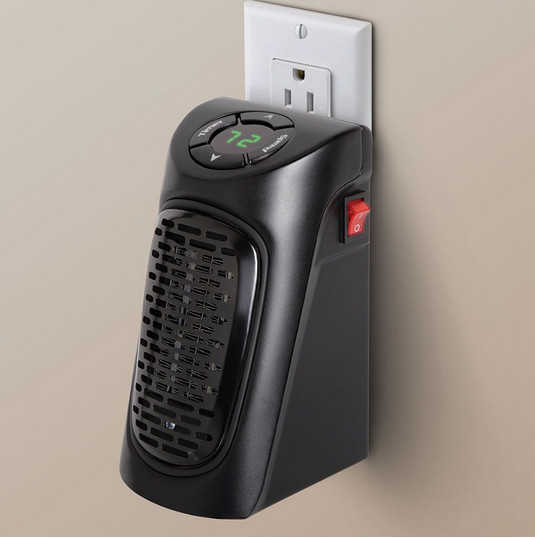 This is a popular and common type these days. We liked the fact you can use it literally anywhere, and you can use the space heater as an addition to the primary heat source. The next best thing is portability. A small space heater can be easily moved and transported. If you are looking for a unit that can be used in all possible locations, this type is the best for you.
As some of you will expect, the small space heater is unable to heat up a large room. They are mostly made for adding or assisting the other heat source or for small rooms and areas. We can also reveal that the models of this type use less electricity than any different kind, and they are incredibly affordable.
Gas-powered space heaters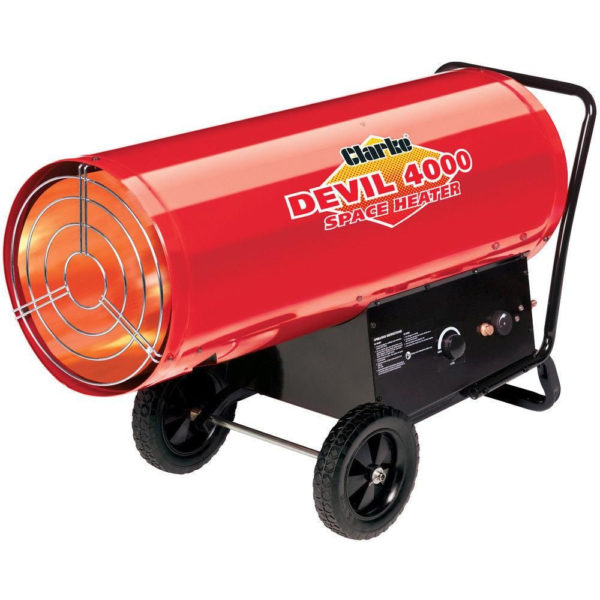 Gas-powered space heaters are the most popular for outdoor usages, and we can see them being used all around the world as an addition to your patio furniture. There are a few main advantages. The first one is power. Even the smallest gas space heater will heat up a large area within minutes. They are incredibly affordable to run due to the lower price of gas. Keep in mind that all models use natural gas or propane.
The installation is relatively simple. All you have to do is to attach the gas source to the space heater, and you are ready to start using it. This type of installation is so simple that you won't have to read the user manual, but we still recommend it.
Safety is something you need to pay close attention to. These space heaters will generate flame and high heat outputs, making them dangerous if not used properly. In simple terms, you need to keep your space heater at least 18 inches away from any objects such as furniture, patio or etc. Never cover the space heater while it is hot or operating and always check for gas leaks. They may occur at some point, and they need to be solved as soon as possible.
If you are looking for a space heater of this kind, you need automatic shut down and knocked down the system. What this means is that a space heater will turn itself off when knocked down or when it reached the maximum temperature. Both are safety features standard these days.
Oil-powered space heaters
It is a bit difficult to explain a space heater that uses oil to generate heat. They come in larger sizes, and they are usually made for garages or workshops. Inside a space heater, you can see pipes and heating elements. The goal is to heat up the oil, and it will transfer the part of that heat to the room. You can enjoy the high temperature for an extended period of time, and you can see that these models last for an extended period of time.
The oil doesn't have to be replaced frequently, and the space heater will work for years. They are easy to maintain and use, but they are not very affordable. We liked the fact they are very durable and can even be described as heavy-duty models.
The most important advantage is the ability to generate less noise than other types of space heaters. They don't have fans, so you can get a clear idea of how quiet oil space heaters are.
The main drawback is the time these models need in order to start heating the area. The oil will need a few minutes or even more prolonged heat up, and only then you can get the desired heating capabilities. In addition, the oil-powered models can be used for rooms and areas of any size.
Energy-efficient type
There are a lot of space heaters available on the market that are energy-efficient. They are usually based on electric space heaters, and they can be used by people who want to keep their energy bill as low as possible. We can add that these models also come in all different sizes and with various features. You can find one that matches your requirements to the point. On the other hand, they are not very affordable, and you will need to make a wise investment.
All models of this type are based on the latest technology. What this allows for them is to decrease the amount of energy and heat that is being lost, and you can get the most out of your space heater. We prefer models that have a thermostat. It will turn off the heating element when the temperature reaches the desired value. Once the temperature drops, the space heater will start operating again. This is more important than you may believe. In a nutshell, maintain the room temperature is a better way to decrease the energy bill than having to warm it from a much lower temperature.
A particular type of space heaters is an infrared unit. There are a lot of things you need to know about this specific type. First of all, they don't heat the air inside a room but the people and objects. They are incredibly safe to use, and they don't require any maintenance or anything similar.
Thanks to the aforementioned benefits, you can see infrared space heaters in clubs, large rooms, or pubs, and they are very cheap to run. All models of this type are relatively new and appreciated, thanks to the fact they won't dry the air inside a room. This is possible because infrared space heaters will heat the objects and humans but won't affect the air itself.
Infrared space heaters are appealing to use, they come with all kinds of features, and they offer a friendly and modern design. If you are looking for affordable, efficient, and easy to use a space heater, a member of this type might be the right choice.
Kerosene-powered space heaters
As the name suggests, these models will burn kerosene in order to generate heat. They are incredibly affordable to own and run, and you can save up to $70 per season if you get a model of this type. We liked the overall simplicity and the power most of the models offer. What this means is that you can heat up any area as soon as possible, and you can use these space heaters outdoors without any complicated adjustments.
Kerosene is cheap to purchase, but it might be challenging to find in your area. If this is an issue, you can switch to another type of space heater that offers similar performances.
Propane space heaters use propane gas to generate heat. This is odorless and hydrocarbon gas that can be found literally anywhere. You already have it in your house, or you can purchase a bottle of it and attach it to the space heater. They are two times faster in heating the room than standard electric models so you can get a better idea of how and why they are so popular.
When it comes to safety and performance, propane space heaters are very powerful and capable. The natural gas is used for different applications and different space heaters, but it is difficult to find in some areas. Propane space heaters don't have any of these issues, and they are probably some of the most common types out there.
You must remember that all propane space heaters will generate flames, and they require monitoring to make sure there are no significant issues or drawbacks.
All models of this type use electromagnetic energy to heat the objects and humans around them. You will appreciate the speed of the generating heat due to the fact the heat is generated as soon as you start the space heater. Once again, we have a type that doesn't heat up the air but rather the objects and people.
Try to remember that these space heaters can ignite some objects, so make sure they are far away from them, at least 20 inches. Also, you will have to make sure the space heater is suitable for the area where you will use it.
Although these models can generate heat as quickly as possible, once you shut it down, that heat will soon vanish. This is probably the most common and the biggest drawback of all space heaters of this type.
The best energy-efficient space heater available today: Tungsten Filament
Tungsten Filament space heater is the best possible choice if you are looking for an advanced model. First and foremost, it can generate heat almost instantly, and you will appreciate the power it can provide. But, the heater will use as little energy as possible, so it is suitable for users who want eco-friendly space heater. Using a space heater of this kind is safe, reliable, affordable, and appealing. But, the price is a bit high, so you will have to keep that in mind.
Here is one more little trivia that you may not have known thus far. Older types of space heaters used to produce a noise that could be considered white noise, and some people actually liked it. That white noise has a relaxing influence on people, and some have already produced YouTube videos of that fight noise to help people relax. Here is one such video:
Conclusion
Which space heater you did like the most? We helped you by presenting all the types, factors you need to consider, and five models that are the best at the moment. Take your time and choose the one that matches your needs. A space heater is probably the best possible method to keep any room or an area warm at all times. It isn't difficult to understand why these products are so popular and why they will be even more desirable in the future. Find more articles about heaters and other garage equipment here.
Last update on 2023-09-24 / Affiliate links / Images from Amazon Product Advertising API