How do I Choose a Running Board for My Truck – An In-Depth Guide
Buying a running board for your truck seems like an easy thing to do. You sit down, you open a website, cycle through all those products and you get confused – why are there so many running boards there? Well, because running boards come in various sizes, shapes, and functionalities and not every running board is compatible with every vehicle. They also differ in materials, colors, and finishes, so it's not only about being functional but also looking good on your truck.
With that in mind, we're here to make your life a tad easier, at least when searching for your new running board. This is a complete guide on how to choose a running board that will complement your beloved truck, so sit back, relax, and let's get to the nitty-gritty of the topic.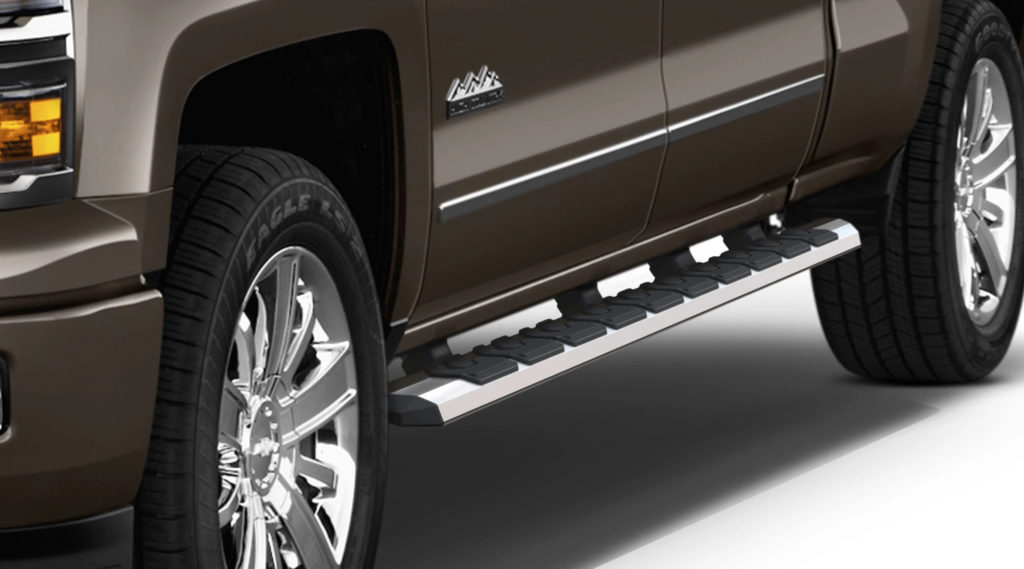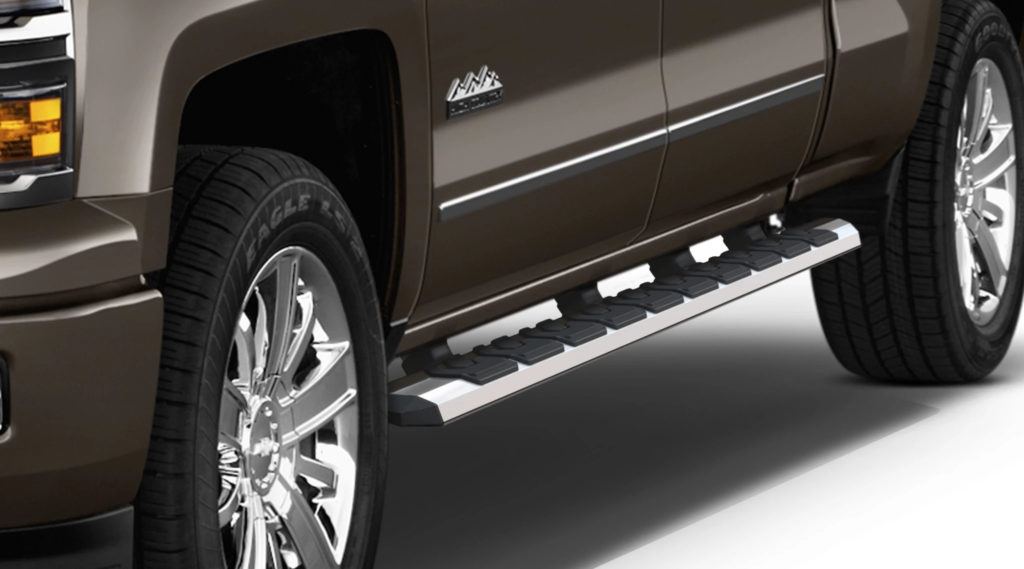 Are Running Boards Necessary?
Most of the time, car and truck owners ask themselves if running boards are necessary and this question has several answers. One is positive and one is negative. Why? Because not every vehicle needs those. If you have a small pick-up truck, why would you get those? You don't need this type of functionality here, except if you want to make your little truck look a bit more serious. However, when we talk about big, nasty trucks, as well as transport truck, running boards are necessary and that's a fact.
Just imagine having to climb up to your truck without a running board. You have to extend yourself to open the door and then climb on the flat vertical surface to get inside. When you have a running board, you can simply step onto that and get inside. Oh, and you can also wipe some dirt off your shoes before doing so, making it easier for you to clean your truck after that.
How Much Weight can Running Boards Hold?
The frequent question about running boards is how much weight they can hold. Well, a typical running board can sustain anywhere between 350 and 500 pounds without bending. Some cheaper running boards have a capacity of 350 pounds, which also depends on the material that's used in production. For example, aluminum and stainless steel running boards are much stronger and they can sustain 500 pounds without bending.
On the other hand, cheaper materials like fiberglass and plastic usually have a durability of 350 pounds. In our opinion, 350 pounds is more than enough, except if you're heavier than that. But, thinking logically, do you know many people who are heavier than 350 pounds? That's what we thought so. Capacity-wise, you'll have zero worries when buying running boards because it rarely happens that people manage to overload them.
Do Running Boards Help?
Certainly. Running boards are not only great for adding some style to your truck but they also serve several purposes. First of all, they provide a stable step-up for shorter passengers, making them great for your kids, for example. Some SUVs are very tall, making it excessively harder for a short person to get in. With running boards, they can put their foot on it and enter the truck in a matter of a few seconds.
One purpose buyers often forget is that running boards protect your vehicle from rock chips and road debris. You see, when driving across various terrains, depending on the particular terrain, there might be rock chips. These rock chips collide with your car's bottom part, as well as doors and side panels. This can scratch your paint, making your car look used up and old. While it's not the primary purpose of running boards, it's well-known that they serve as excellent protection. No wonder the police SUVs also have them!
Finally, running boards help you keep your vehicle interior as clean as possible, serving as a doormat. When you want to get in the vehicle, you climb on the running board, wipe off the dirt of your feet, and enter the vehicle. Without running boards, you can't do that.
So, running boards represent a great investment for your SUV or truck.
How do I Choose a Running Board?
Before we give you a couple of great options, we need you to think about your choice. As mentioned before, not every running board is suitable for everyone or every car. With that in mind, you need to think about the size and the finish.
The size is important, at least when it comes to running boards. With running boards, there are two dimensions to consider – length and step width. Length-wise, you'll be greeted with two choices. One is a cab-length running board, which will be as long as your cab. In a classic example of a truck, its length will be as your cab, stopping where the rear part of the cab meets the truck bed. Another size is wheel-to-wheel, which covers the entire length of your truck.
To better grasp this, wheel-to-wheel running boards start where the front wheel ends and end just before the rear wheel. This way, the entire length of the truck is covered. What about step width? Step width is the same as step diameter in nerf bars, and in both cases, it's predetermined, meaning that there aren't standardized measures for this. It depends on the specific running board for particular truck make and year.
As for the finish, there are a couple of options – polished, chrome, black powder-coated, black, painted, anodized aluminum, and textured powder-coated. Since this is an aesthetic part, we leave it up to you. You are the one who knows your car's looks, colors, and type of paint.
What Are the Best Running Boards for Trucks?
For an extensive reviews and buyers guide see: Best Running Boards Reviews
Tyger Auto TG-JA2J2239B Star Armor Kit


If you fancy an elegant, sleek, and refined look that TG-JA2J2239B can give to your car, as well as getting in and out of your vehicle easily, you're in for a treat! Thanks to its minimalistic, yet memorable design, these running boards include two-step pads, featuring a unique patented star design with a textured black finish. Due to that design, these running boards can complement a jeep of any color. Speaking of Jeep, it's for Jeep Wrangler, manufactured anywhere between 2007 and 2018, except for Wrangler manufactured in 2018.
Since these are heavy-duty running boards, they come with a 2-inch diameter, with 0.12-inch tubes. At the end of these tubes, we have sealed end caps, which serve as dust, dirt, and water repellent, supremely extending the life of the product. The installation is so easy, that even a pure beginner could grasp the concept. The bolt-on installation doesn't require any drilling, meaning that you don't need to be a rocket scientist to install them.
APS 5-inch iBoard Running Boards


APS 5-inch iBoard running boards provide you with great protection for your vehicle, with not-so-minimalistic design. Yes, these running boards pack some meat, they aren't the smallest out there but the comfort and protection they give are second to none. The reason we've chosen 5-inch running boards is that you need both functionality and protection when driving across different terrains. Made out of 100-percent aluminum (with no plastic!), iBoard running boards are durable, sturdy, and offer ultimate protection from corrosion.
What we also like about these is that they're completely flat, complementing your feet like never before. Those who live in cold, snowy parts of our planet, won't need to worry about slipping up, as the running boards include corrugated rubber step that covers the entire board length. This rubber also serves as a reinforcement, meaning that this board supports quite a lot of weight – to be precise, 300 lbs, without curving. Installation-wise, all the necessary tools, and manuals are included in the bocks, although additional drilling might be required for some vehicles.
Genuine Toyota Accessories PT938-89100 Running Board


As its name implies, these running boards are for Toyota trucks, as well as potential buyers who want to step in and out of their truck in a matter of seconds. These aren't the best-looking but functionality-wise, the manufacturer completely nails it. That being said, it's not for those who want something sleek and stylish but rather for those interested purely in possibilities. Both trucks and SUVs are supported, and thanks to Toyota's well-known level of quality, owners of the aforementioned Toyota vehicles will enjoy these boards as much as you enjoy lazy Sunday after a hard week.
What we also expected from Toyota is an easy installation. Once again, they didn't disappoint us, as the installation process lasts less than 10 minutes, with no additional drilling required. Every screw, nut, and bolt fit exactly where they should, seamlessly, and satisfactory. Running boards wouldn't be running boards without some slip-resistant step pads that protect your board from corrosion and you from breaking your legs. To summarize, PT938-89100 running boards are for functionality-oriented users with Toyota trucks, and for them, there isn't a better product than this.
Should You Consider Electric Running Boards?
Running boards are quite different than ordinary ones. They are able to extend and retract when you want to enter the vehicle. When you open the door, electric running boards extend to make a step-up and when you enter the vehicle, it retracts. This technology, while looking simple, isn't simple at all and as such, it's much more expensive than your normal running boards.
With that in mind, should you consider them? In our opinion, yes, you should. The reason for this is that they're more practical, meaning that you'll barely even notice them when they're retracted. Because of this, electric running boards make your vehicle fuel-efficient. Traditional running boards are stationary, creating additional wind resistance when driving. Additional wind resistance means that your car needs more power to move forward.
On the other hand, electric running boards make it a lot easier to enjoy your fuel-efficient drive. It gives you improved aerodynamics, making your car feel like it did before you installed running boards. Sure, these boards are more expensive but to make it equal, you save some cash by tanking less fuel.
Can Running Boards be Removed?
Yes, running boards are completely removable, especially ones with no additional drilling when installing. Those that have been drilled into your car will leave the holes, meaning that the car will be slightly damaged. However, running boards with no drilling required are removable, usually by unscrewing the screws, nuts, and bolts. This is why we encourage buying running boards that are easy to install, maintain, and if needed, remove.
Those who aren't sure that they'll love their running boards should consider the possibility of easy removal. Usually, we're talking about new buyers that have zero experience with running boards. On our list, we have running boards that require no additional drilling, making them ideal for these circumstances, so you might want to check that if you haven't already.
Summary
So, how do I choose a running board based on my needs? Well, this article has already given you the answer, if you've read it thoroughly and carefully. Take the size and the finish into an account, as well as the compatibility of your vehicle. If you find running boards that you like and everything fits, then it's time to make a purchase. Never buy running boards recklessly because you'll end up giving your money and getting a product that might not fit or perform its functions the way you want it.
Alternatively, you can always opt for electric running boards which will grant you additional versatility for a higher price. Whatever the case, be sure to conduct thorough research before your final decision.