Best Power Running Boards: Our Top 4 Picks and In-Depth Reviews
Coming home after a successful deal between you and the agent at the truck dealership is one of the best feelings for a truck lover. You got yourself a brand-new truck, ready to be driven across a plethora of terrains. But, since we don't pick money from the tree branch, you don't want to throw away your hard-earned cash and damage your truck. Buying a quality truck means not saving any cash, and of course, protecting it should be your top priority.
Thankfully, you're not the only one thinking like that. We also think that running boards and nerf bars are essential for not only protecting your truck but also making it more versatile and functional. In this article, we're going to take a look at the particular type of running boards – power running boards. This is an in-depth discussion about power running boards that have taken the Earth by storm and quickly became the number one choice for a lot of truck drivers.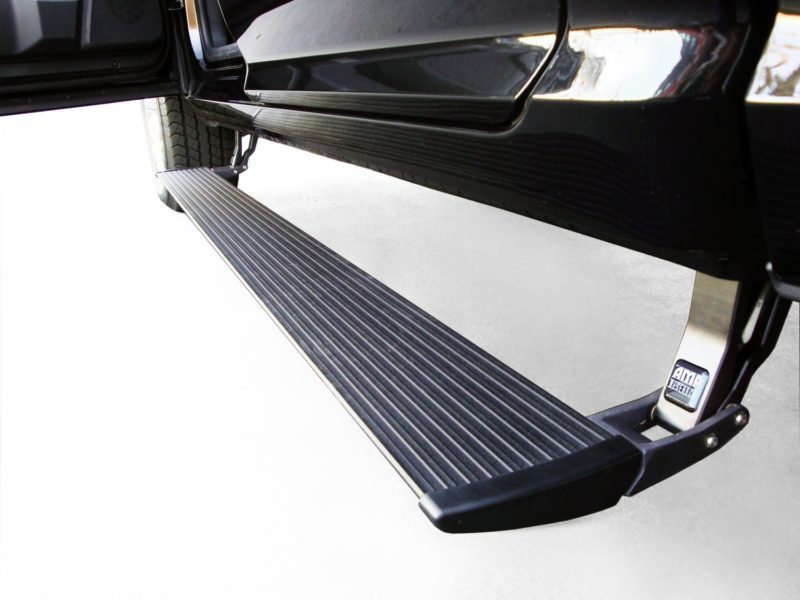 What are Power Running Boards?
Are power running boards powerful? Well, you could say so – they look somewhat futuristic and high-tech, making your truck far more eye-appealing. However, power running boards are not called like that for this reason. Instead, these are retractable, electric, or in this case, power running boards that use the power of electricity to retract or detract. When looking at standard running boards, they are fixed and can't be withdrawn. But, power running boards can do it only when needed, when you open your car door and want to get inside.
This will add a big pinch of style to your truck and will make it more convenient since running boards will now disappear when you're in the truck. While the traditional running boards offer constant protection against bumps and stones on the way, power running boards are here mainly for added functionality, rather than protection. When it comes to protection, nerf bars are usually referred to, although it's not always the case.
The good news for power running boards manufacturers is that these boards will slowly take over the world and send old-school boards into the oblivion. Why? Well, because they're more practical, convenient, and as such, they receive constant support from big automotive manufacturers. For example, Ford offers power running boards on 2006 models, Mercury Mountaineer and Lincoln Navigator. That being said, power running boards are not just the future but also the present, so it's not strange seeing numerous vehicles coming with pre-installed power running boards.
What are Running Boards on a Truck?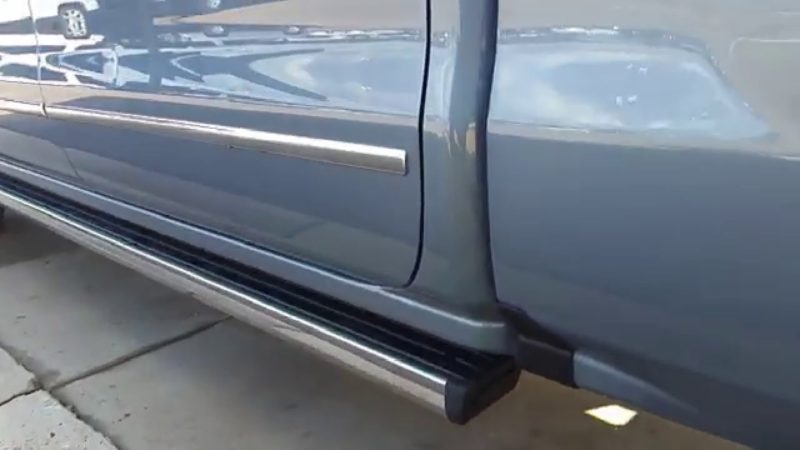 As for the trucks, running boards are almost mandatory, especially for huge trucks. There, running boards serve to help you enter the truck as it's impossible to get inside without one of these unless you have very long legs or you're 7-feet tall. Because running boards are used as ladders, in this case, they must be kept clean at all times, to avoid slipping or falling from them, which can result in a severe injury. This is also remedied by design, as most manufacturers include rubber grips that reduce the chances of slipping.
Many people confuse running boards with nerf bars, and the reason we've mentioned this is that trucks almost always have running boards and not nerf bars. Why? Because nerf bars are pipes with small footpads that prevent you from slipping. Running boards, on the other hand, are boards for a full length. Having a thick running board on the side of your truck is more practical than having a pipe with a small set of footpads. This is great for pickup trucks or a bit higher vehicles but not for massive trucks.
Why are Running Boards Called Running Boards?
In one of our previous articles, we discussed the term "nerf bars" and the origin of that name. As we mentioned there, nerf bars were mounted on race cars and served as a means of protection against the opponent's cars if it comes to the collision. However, running boards, despite being very similar to nerf bars, come from a completely different place. Running boards represent narrow steps fitted on the side of the side doors of a car, truck, or trolley. For very high vehicles, running boards are and were necessary back in the day.
The interesting fact is that the first running boards predated even automobiles, as they were installed on carriages back in the 17th century. At the beginning of the 20th century, all cars had running boards because of their design. If you know something about the history of automobiles, you know that the chassis carried a narrow, high body of the car. Thus running boards were mandatory. In some cases, running boards were so extensive that the person could sit there or even lie down! Despite all this, the origin of this name is unknown.
As cars started to evolve back in the 1920s, the need for running boards was eliminated, at least for this type of vehicle. Nowadays, running boards are used for pickup trucks, trucks, vans but rarely for the cars. Still, running boards remained accessible to this day, and during their history, some interesting uses were noted. For example, gangsters in the 1930s were using running boards to be able to stand on them and shoot from a moving vehicle while running away from cops or other gangsters.
We can see that running boards don't have any similarities to nerf bars in terms of origin. Although they're widely used, the source of the word is still obscure.
How Long do Power Steps Last?
Running boards are also sometimes called power steps, just to clear this right away. So, how long do power steps last? Usually, manufacturers give a 5-year warranty that's enough to cover the potential expenses of changing and managing power running boards. Some manufacturers give you a 60,000-mile warranty, which, once again, translates to a few years. How long will your power steps last, depends on the quality of particular power steps, as well as your frequency of use?
For example, those who spend the majority of their days driving a truck, running boards will have to retract much more frequently, thus limiting the duration. On the other hand, if you're an occasional truck driver, power steps can last you almost a decade without problems. The only thing that can stop working is the motorized part for retracting power steps. Other than that, you can't break them or damage them in any way that could result in malfunction. If the failure happens, you'll be happy to hear that most power running board manufacturers offer three to a five-year warranty, which is more than enough to see if the particular board is quality.
Are Running Boards Necessary?
Judging by the love running boards receive, it's easy to conclude that they represent a useful addition to your truck. However, some people say that running boards aren't necessary, and to be completely honest, they're right. Running boards aren't essential, but those who have them see the benefits of them in terms of practicality, versatility, and ease of use. While running boards add that "edge" to your car in so far as looks and aesthetics are concerned, they also allow you to enter your vehicle more comfortable.
Depending on the environment you live in, running boards might be necessary for you. For example, if you drive across different terrains every day, running boards will help you protect your vehicles from tiny stones that might damage the paint on your car. Nerf bars also come in handy here, as they're exceedingly similar to running boards. Of course, it's just a matter of your personal needs and desires. Your truck can be as beautiful as it would be with running boards.
Are Running Boards Useful?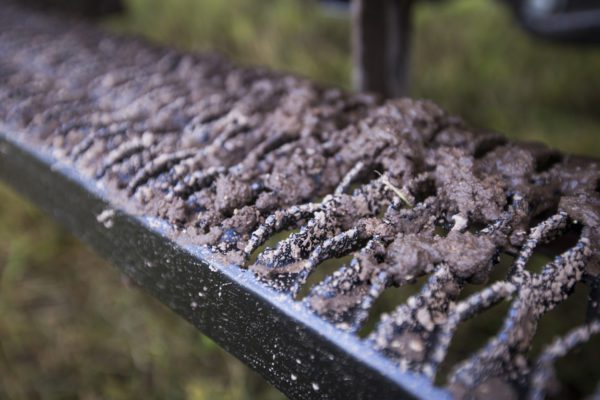 Of course, they are! Whether we're talking about running boards or power running boards, they both have their purpose. Classic running boards can't retract, making them a bit less versatile than power running boards. However, their use is the same with one small exception – running boards offer better protection than power running boards. Power running boards retract when you open your truck door, whereas running boards stay retracted whether you drive your truck or not. But, not every truck driver needs running boards always withdrawn. Some like it when running boards appear just when they need them.
Running boards, in general, are very useful for shorter people but not that useful for taller people. Your kids, for example, will be most suitable for running boards, and if you're also a shorter person, you're in for a treat. However, if you're over 6 feet tall, running boards might not be that useful, as you'll quickly enter your truck without them. Although they're easy to install and blend seamlessly with your car, running boards represent a crucial component for a truck lover.
Just look at some of the Chevrolet trucks with some fancy running boards. You'll agree that they look stunning and complement the vehicle just about right. With that in mind, running boards are useful not only for making your truck stand out but also from a perspective of practicality, allowing you to use your truck easier in terms of getting in and out.
Can Running Boards be Removed?
Running boards can easily be removed when you don't need them, and that makes them very special. Most running boards manufacturers offer easy installation, so you don't have to drill your car to place the running boards. This kind of running board works the best, and as we mentioned in previous articles, we recommend going for running boards that are easy to install. The main benefit of these running boards is that they can be removed in a matter of minutes and replaced with the new ones easily if you want new running boards.
What is the Best Brand of Running Boards?
The best brand of running boards doesn't exist, and it's a subjective thing. For example, you might love Tyger Auto, while your friend might hate that brand and love APS. It's all based on personal experience and what gave you the best results in terms of build quality, installation, ease of use, etc. Some of the most prestigious brands include APS, Tyger Auto, AMP, Westin, and Wyscos. AMP and Wyscos are one of the best manufacturers of electric running boards, while the remaining manufacturers produce classic running boards.
Best Power Running Boards
In this section, we're going to take a look at some of the best power running boards of 2019. We're going to include both high-end and budget variants of them, to make sure that every buyer has something to choose from.

AMP is one of the best power running boards brands, and this time, we have a high-quality Plug and Play Kit 76154-01A. Thanks to its powder-coat finish, these running boards offer anti-slip characteristics, with maximum durability and grip. Speaking of strength, we're talking about very strong die-cast with aluminum-alloy linkage components. This material combination provides extreme durability, regardless of conditions and frequency of use. The running boards are also resistant to corrosion since they use anodized military-grade Teflon finish, so you don't have to worry if your running boards are wet or dirty.
The best thing about these power running boards is that they require almost zero maintenance, thanks to their stainless-steel pivot pins that offer self-lubrication. Since we're talking about military-grade materials, the running boards support 600 lbs of load on each side. AMP Plug and Play Kit 76154-01A support numerous Chevrolet Silverado and GMC Sierra vehicles manufactured between 2014 and 2019.
Pros
Exquisite build quality
Corrosion-resistant
Require zero maintenance
Supports 600 lbs of load
Cons
A bit pricey


Once again, Plug and Play Conversion Kit 76151-01A from AMP offers amazing price-to-performance ration. Although not the most affordable product, it comes with some significant features that are worth mentioning. And if you know about this company, you know that they never fail to amaze us. The first thing to say is its painfully easy installation with no additional drilling. AMP values our time, and it shows it by producing products like these. As for the build quality, once again, we're talking about military-grade materials, including die-cast, anodized Teflon, and aluminum-alloy linkage components. Even if you and your buddies love eating in McDonald's, you don't need to worry about getting too fat because these boards support 600 lbs on each side.
Now, the similarities between this and the previous kit we've mentioned are apparent. We have the same materials and the same capabilities, and the only difference is vehicle compatibility. While the first running boards were compatible with more vehicles, these running boards are tailored to Ford F-150 models manufactured between 2015 and 2019. If you have models like XL, XLT, Limited, SSV, Police Responder, King Ranch, Platinum, or Lariat, you're in for a treat, we promise you!
Pros
Easy installation
Military-grade materials
600 lbs maximum load
Cons
Limited vehicle support


AMP isn't the only company worth mentioning here – our buddies from Aries made sure that their name rings and echoes louder than the bell in your local church. The feature you'll immediately notice here is the step-within-a-step design that allows you to take two steps before entering the truck. This is extremely useful for taller persons that don't need that second step but also for shorter persons that need all the steps they can get. The bottom step is 3 inches wide, while the top step is 4 inches, allowing easy access to your truck's roof, in case you need to clean it. Since this product is a bit cheaper than the previously mentioned ones, there isn't military-grade material but rock-solid, durable aluminum.
Aries also takes care of visibility by integrating LED lights that activate on deployment. Thanks to this light, you'll avoid tripping over and injuring your feet. With a single rotatory motor, the operation is fast, quiet, and maintenance-free. We've left the best for the ending – the overwhelming vehicle support. These running boards support over a hundred vehicles, that's right! Ford F-350, Ram 2500, Toyota Tundra, Dodge Ram, and GMC Sierra are only some of them. All vehicles manufactured between 1999 and 2019 are eligible for these boards. Even your old Ford F-250 can get its pair of running boards, isn't that wonderful?
Pros
Step-within-a-step design
Bright LED lights
Quick deployment
Effortless installation
Overwhelming vehicle support
Cons
Build quality not on par with previous AMP boards


Automatic Running Boards from Bestop represent a worthy purchase for those on a budget. While not able to compete with AMP's running boards, these are not to be discarded. As one of the best cheap running boards for pickup trucks, these offer a huge 6.25-inch wide step, so even if you have feet like a Bigfoot, you'll be pleasantly surprised to see that your foot can fit just fine. The light kit is also here, useful upon deployment, when you need to see the retracted running boards. The LED light here is strong enough, making running boards visible even in the darkest of conditions.
The capacity is once again 600 lbs, and in this sense, Bestop isn't behind AMP at all. These running boards are climate and spray-tested, and as such, they can work in any environment. Thanks to its full length, Bestop running boards can satisfy the needs of all your passengers – front and rear.
Pros
Wide 6.25-inch step
Full-length boards
Decent build quality
Cons
Weak anti-slip characteristics
3-year warranty instead of 5

Cheap Power Running Boards
Is buying cheap running boards a good idea? Well, it depends if you want used or new running boards. If you're going to purchase classic running boards, then you can save money as well, given that they cost less than power running boards. But, when it comes to power running boards, let's be honest, it's hard to find decent ones under thousand bucks. While the cheap price for power running boards is one we just mentioned, you can find more quality boards for only two or three hundred dollars more, and our advice is to do so. There's no point in trying to save cash on the part of your truck that you're going to use extensively.
When it comes to classic running boards, cheap ones can also be decent. This is because there aren't any motorized parts, which means that the more straightforward design can also have its benefits. However, we don't suggest buying used running boards. There are tons of reasonable offers on the internet, and various products are on sale or discount. To digress, cheap running boards often offer an excellent price-to-performance ratio, especially the discounted products.
Summary
To summarize, power running boards are great for those who aren't afraid to pay more for something practical, useful, and good-looking. If you want your truck to have that stock look, power running boards are great because they can retract when needed, and if your truck doors are closed, it's like you don't have running boards. Another aspect we want to mention is the durability. Although there are motorized parts, power running boards are as durable as the traditional ones in terms of maximum load.
Of course, motorized parts can be broken, but as far as the maximum weight is concerned, power running boards are on par and even better than the old-school ones. If you decide to buy retractable running boards, you can check our list above and make a decision. For classic running boards, we also have a separate article with recommended products, so you can check that as well and compare the prices.