How to Organize a Messy Garage?
How to Organize a Messy Garage than you may ask? Most of us believe that a garage is dumping place for all the items that don't deserve to be in the house. This is obviously a mistake. A garage needs to be a place for your tools, accessories, cars, and bicycles among other things. It is essential to keep all of those items well-organized and make sure all the space is well-organized.
The goal is to take into consideration a few ideas we will present you and apply them to your garage. In return the entire garage will be organized perfectly, you will find a needed tool within seconds and you will be able to start DIY projects in the same garage that a few days ago was a mess. So, let's start. And don't forget to check later the garage storage section for more storage organization ideas.
How to Organize a Messy Garage with Cabinets and Counters?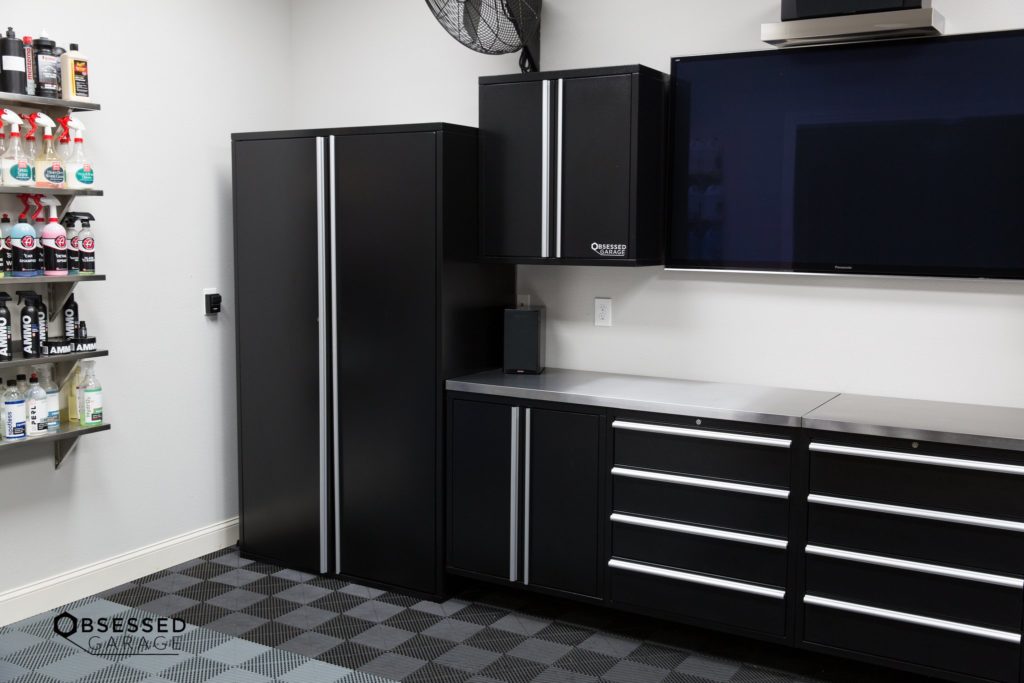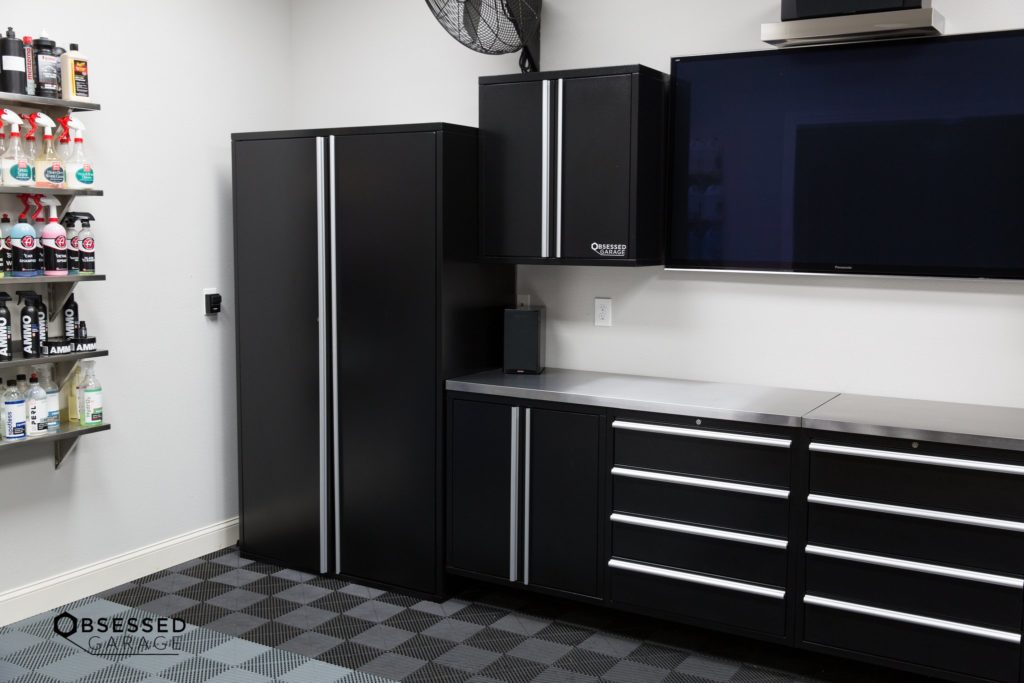 This is the first and most important part of the organization. Without tool cabinets and counters you won't be able to organize the space as you want. You already have a lot of tools and accessories in the garage. Most of them can be placed inside a cabinet or on the counter. Add a work desk and you can get even better and more practical garage within seconds. Also, a work desk is mandatory if you like repairing small items, complete DIY projects or you simply need additional space.
One reason why this idea is so beneficial and so important is the fact you can get cabinets of all dimensions, specifically made for your garage and mix and match. There are no rules here and you can get the desired organization you will like and use every single day.
Cabinets also protect your tools and make sure it will stay usable and like new for a long period of time. There is no need to tell you that using a few cabinets you can organize the tools. For instance, you can place hammers in one cabinet, wrenches in another and etc. Leaving tools exposed isn't very smart. Dust can affect delicate tools, you can lose them and it is harder to find the one you need.
Divide the garage into sections of different purposes
Here is one of the most important things you need to do. Each garage should be divided into sections. One section should be for tools, other for garden tools, and another for old items and etc. Make sure to create as many sections as space allows. You are going to need this.
When we have sections, there is no such thing as searching for a specific tool. You will know where it is located and all you have to do is to go take it. Although there are countless possibilities here, we can give you one excellent example. Divide the garage onto 4 equal squares and assign a specific purpose to each one. These should be your main segments. If you have a need for more, divide one of those sections into two. Now you can get as many sections as you need and organize your garage like a pro.
Add magnetic holders for messy tools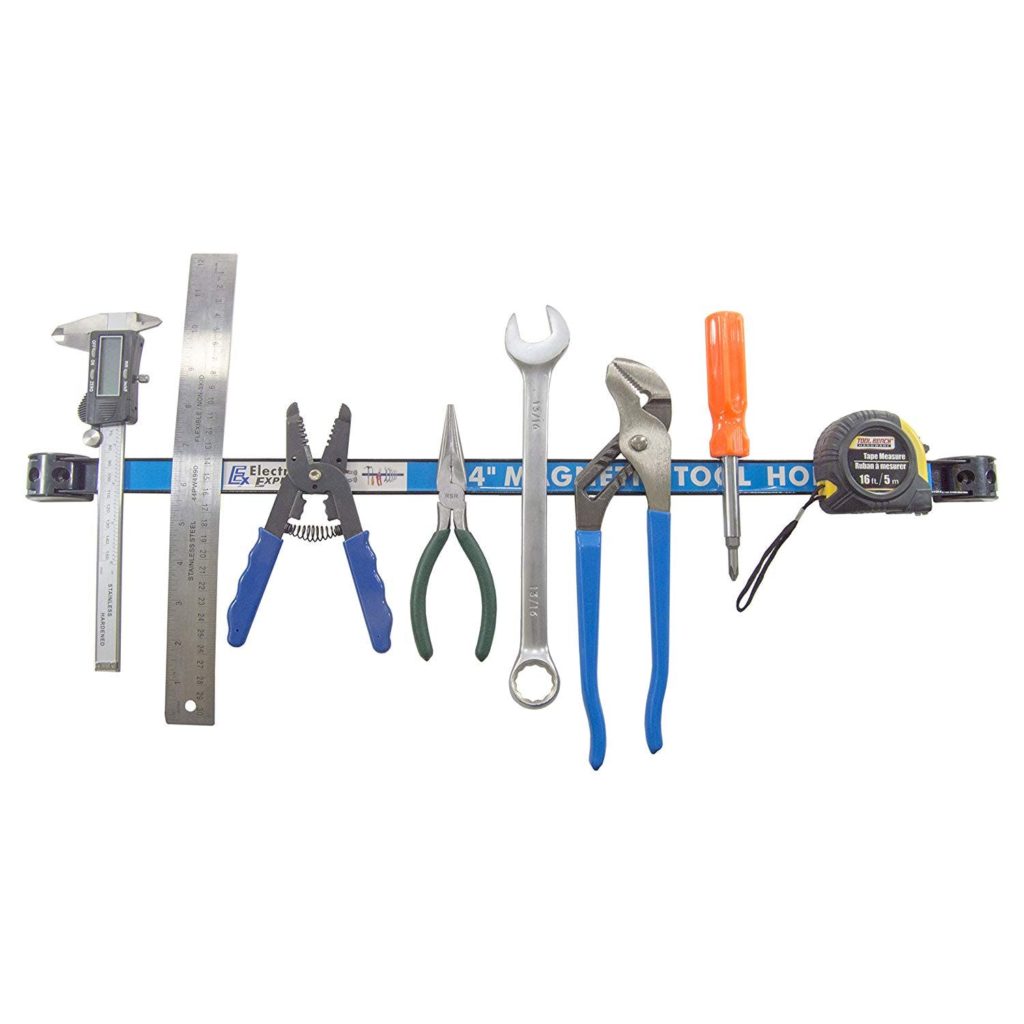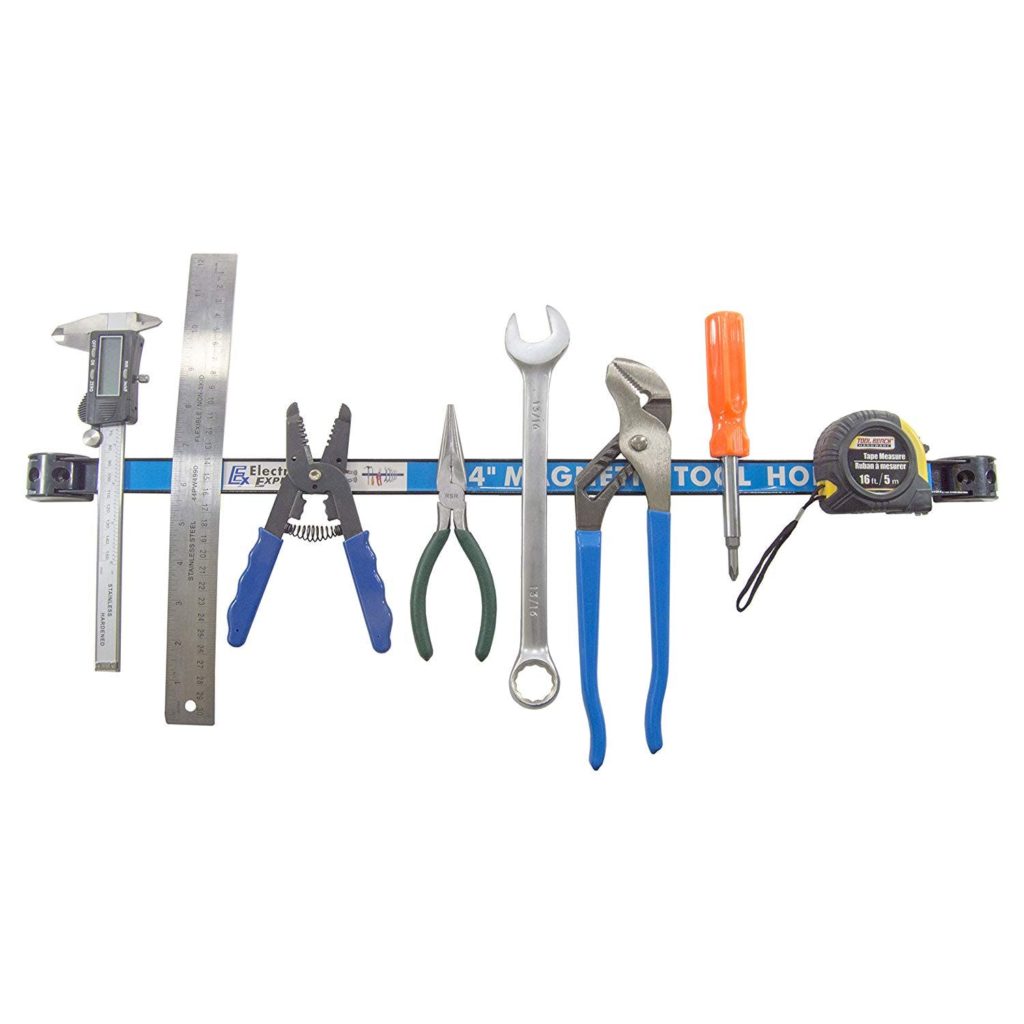 If you take a look at professional car garages you can see the same thing. All of them use magnetic holders (You can find some magnetic tool holders here.). This is because they are extremely practical, easy to set up and they save a lot of space. Without them, you will have to place all the tools on the floor, cabinets or etc. With a magnetic holder, you can use the wall space which will just stay unused without.
The next best thing here is the fact magnetic holders are massive and they can help you get a lot of practicality. You can place screwdrivers on one size, wrenches on another and organize the tools according to their type. The next time you are looking for something, it will be in front of you. This makes various projects easier, saves space and even makes a garage look more professional.
Magnetic holders are excellent thanks to their versatility. You can find literally any size you want and you can mix and match them with other magnetic holders. If you are on a tight budget you can even make your own. Yes, it will take some time and effort but there is a nice feeling knowing that you have just created something.
Clean Garage with Peg Rail Organizer
A peg rail organizer comes in many sizes, shapes and with different features. But, all of them share the same purpose. They are essential for organizing the various tools, especially garden tools. Some of you may know that garden tools are massive and difficult to store. As such, most of you will place them in a corner of your garage. Besides the fact this doesn't look nice it makes finding the desired tool a nightmare.
A peg rail is an answer to your prayers. These compact accessories come in all sizes and shapes and allow you to easily store garden tools and other items within seconds. As a result, your tools will be protected, organized and can be accessed at any given moment.
For some of you, these units are a bit robust and massive. If this is the case you can use pegboard. There are a lot of units on the market and all of them share the same advantage. All you have to do is to install it on the wall, add desired hardware and place your tools. You are done. You can find some peg rail organizers here.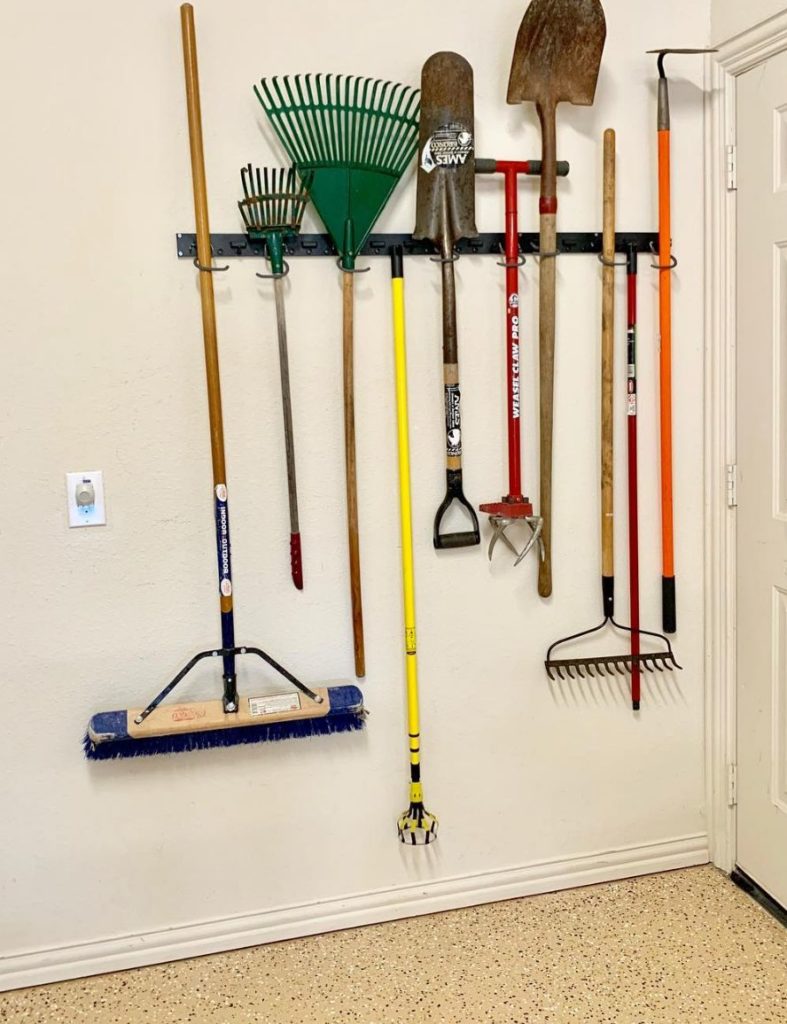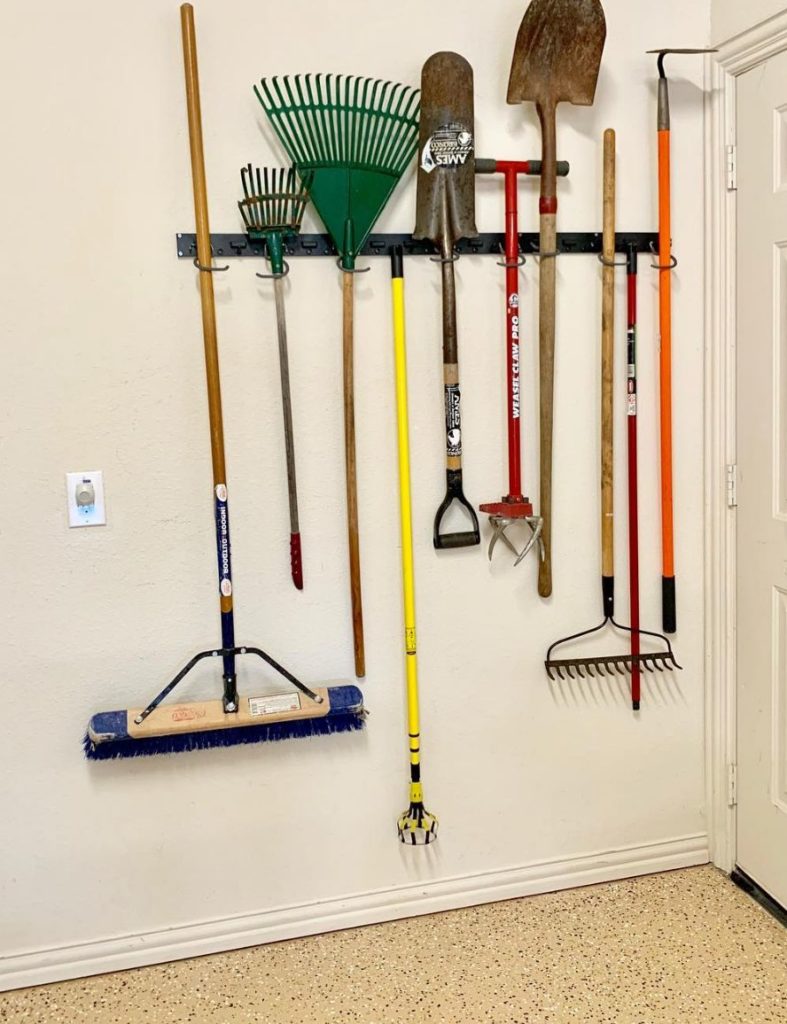 Don't forget about plastic tubs
One of the best smallest additions to any garage is the use of plastic tubs. They are versatile, compact and they can come in any size or shape you are going to need. The key element is the shelf or shelves. Adding them to the wall basically helps you gain more space. The space you are going to use would stay free without the shelves and it won't have a purpose. With one shelf and a couple of plastic tubs, you can organize smaller items and belongings better than ever before.
Here is the next main thing to consider. Always use black plastic tubs and label them. This will make sure not a single person knows what is inside them and you can be the only one who knows where your items are located.
If you are clever and you use the plastic tubs properly you can store literally a thousand items inside. Those items would be present in the garage anyway and there is no better way to store them. Plastic tubs are cheap, versatile and one of the most important ideas you can possibly think of.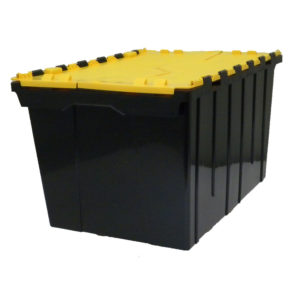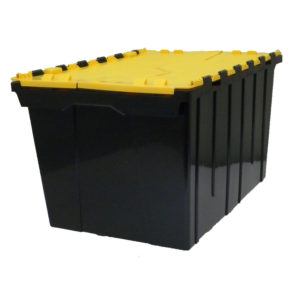 Use the ceiling for storage
It is still a new term for some homeowners and it is something we like a lot. Using a ceiling for storage may sound difficult and impossible, but this is an easy task that can be completed within one hour. Basically, you need to add rails to the ceiling, tight them down and use containers to store the items. Led the ladder to be next to you so you can always get the tub you need and help you organize the ceiling space.
There are no lot of requirements here. The only one is the height of your garage. However, we know that most of you have garages that can meet this criteria so there won't be any problems. Even if you hire a professional you will still get a worthy investment. Don't think that using ceiling space is unsafe and the containers can fell on your head. Not a single case of this incident was recorded.
Add bike racks to the garage
Most families have and ride bicycles. But, they are difficult to store and they will require a lot of space. If the entire family has bicycles, you will need the same amount of garage space for another car. There is a simple solution to this.
Garage bike racks are simple, practical and easy to install. You can find thousands of models out there so choosing the one you like won't be a difficult task. As a result, all your bicycles will be hanged on the wall and you won't have to move them around a garage when not in the use.
Once again we can see the importance of using walls for adequate storage. There are no complications here and you can definitely make any organization you prefer using bike racks.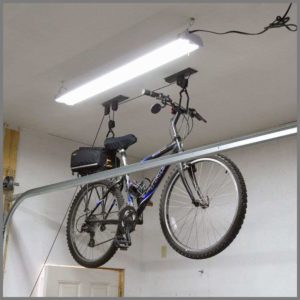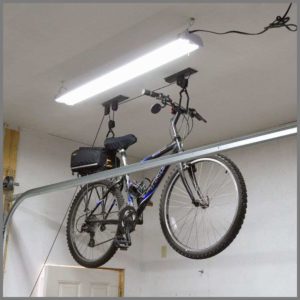 See more tips at Tips to Maximize Garage Space
Conclusion
Organizing a garage isn't a task you should do because you must. You should organize it to get superb practicality, to make sure all the tools and items are placed precisely where you want them and to know where the tools you have are. In return, your garage will look better, it will be a more appealing place to be and you will enjoy spending time there. But, you will also complete any task in a garage in less time than ever before. We hope you got some great ideas on how to organize a messy garage.