The Top 3 LiftMaster Gate Openers You Can Trust
One brand usually stands out from the crowd when we think about gate openers. The name is LiftMaster and this brand has been with us for a long period of time. They offer gate openers for sliding and swing gates and they are based on the latest technology, come with all the features you will ever need and so much more.
The only problem is finding the best of the best gate opener made by this brand. We had a hard time finding 3 units that are stunning in every way. Below you can see their full reviews and also a buyer's guide which should help you find the best gate opener for your usage.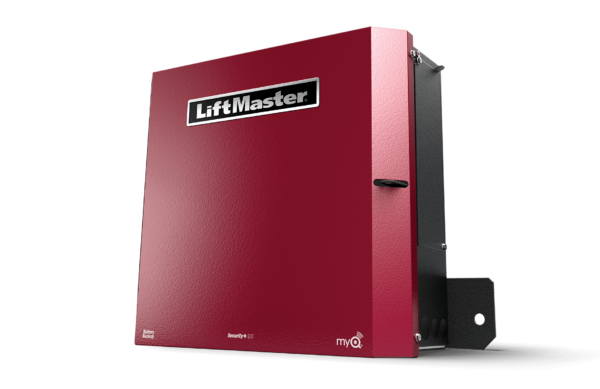 At first sight:
LiftMaster LA400PKGU Dual Swing Gate Opener Kit
The LiftMaster LA400PKGU Dual Swing Gate Opener Kit is a stunning creation. It uses solar power and it can operate in any weather. The kit includes all you will ever need and it is reasonably pricey. We also liked the presence of sensors that will close the gate as soon as the car enters.
The system also uses LEDs for diagnosing. You will need the owner's manual or use of the internet to find what's wrong and how you can correct the problem. It is extremely easy and beneficial.
LiftMaster SL3000501U ½ HP AC High Traffic Commercial Slide Gate Opener
This system is sophisticated and advanced. It is also a heavy-duty model that comes with super-strong motor and components so it can be used for heavyweight gates.
The remote controllers are made to be as safe as possible and use the latest infrared technology. In a nutshell, the system is designed and made for more advanced users who have a need for high-end gate openers. We had a great time testing it and checking all the perks the unit offers.
LiftMaster RSW12U Residential/Light Commercial Swing Gate Opener
Here we have a system that is compatible with MyQ technology. What this means is that you can open or close the gate using a smartphone and the corresponding app. The next main advantage is the range which is significantly improved thanks to the retroreflective eye.
The system has fog lenses as well. This means that you can use the remote controller at any weather and the gate opener will work perfectly. It is a must for all of you who live in areas with common fog situations and bad weather in general.
Photo
Editors Pick



Product Name
Liftmaster LA400PKGU Dual Swing Automatic Gate Opener Kit, Battery Backup, Receiver & Photocell...
LiftMaster SL3000501U ½ HP AC High Traffic Commercial Slide Gate Openers
LiftMaster RSW12U Residential/Light Commercial Swing Gate Operator
Editors Pick
Photo

Product Name
Liftmaster LA400PKGU Dual Swing Automatic Gate Opener Kit, Battery Backup, Receiver & Photocell...
Photo

Product Name
LiftMaster SL3000501U ½ HP AC High Traffic Commercial Slide Gate Openers
Photo

Product Name
LiftMaster RSW12U Residential/Light Commercial Swing Gate Operator
Complete reviews of 3 models
LiftMaster LA400PKGU

The first model with a detailed review has to be the LiftMaster LA400PKGU. As you know by now this kit comes with all you will ever need and it can be used with solar power only. The battery will last for a few weeks allowing you to use the system when you get back from holiday or when the weather is bad for a longer period of time.
The installation is simple as well. There are no wires or complicated procedures and we believe that all homeowners will be able to install the unit within hours. The system is compatible with MyQ technology which allows you to control the gate opener via the app on your smartphone. The speed is 17 seconds for opening at 90 degrees.
Keep in mind that your car will need HomeLink 4.0 to be paired with the gate opener. It is still new so it doesn't support older cars and older versions. On the other hand, we have the ability to diagnose the issue using LEDs as we have mentioned earlier. This is advanced, simple and cost-effective technology. The entire system is actually a great value for money.
Pros:
MyQ compatibility
Value for money
Long-lasting battery
LED diagnosing
Cons:
Works only with HomeLink 4.0 or newer
The main box needs regular attention
LiftMaster SL3000501U
There is only one word that can be used to define the LiftMaster SL3000501U gate opener. It is a beast. The system comes with double the range than conventional models have. It uses multi frequencies technology which means that there won't be any interceptions with other systems using infrared technology. We also liked the quick close feature that will close the gate within seconds and prevent tailgating. This is a safety feature of great importance.
There are a few important additions as well. The system doesn't require a battery to operate and it has sensors that will detect an obstacle and reverse action. A user can control the entire system and configure it perfectly at any given moment. The electric motor is a heavy-duty unit that can be used for commercial gates as well. It can be installed on gates up to 50 feet in length or with the weight of up to 1000 pounds, which is massive. The transmission shares a safe advantage. It is strong and reliable.
The system will use a suitable amount of power at any given moment. This simply means that the correct amount will be used. In addition, there are pre-motion warning system and LED diagnosing is implemented also. The only drawback is the installation process. It is a bit long and complicated.
Pros:
For gates up to 1000 pounds or 50 feet long
Heavy-duty electric motor
Advanced and durable transmission
Motion sensors
Cons:
Expensive
Complicated to install
LiftMaster RSW12U


This is a single swing unit that is based on all-new technology and that comes with great features. The unit can open or close gates within 13-15 seconds at 90 degrees. It can be used on all gates up to 1000 pounds or 16 feet in length. Yes, you can control it using multiple remotes, up to 50 can be added. The gate opener also allows you to control it from a distance of 50 feet. This is possible thanks to the retroreflective eye technology.
The 2.0 technology is used to eliminate all the interferences with other units. We must add that the model is designed for residential usages and it comes powered solely by solar power. There is no electricity socket needed nor anything else.
Of all models on the market, this one is the simplest yet the most sophisticated. What this means is that you get all you will need but don't get anything you won't use. It is an excellent investment and it will last for decades, or as long as you need it.
Pros:
Retroreflective eye
0 technology
Solar-powered
Easy to install
Cons:
Remotes are not included in the package
Opens gate for cars only
Buying guide for the best Liftmaster Gate Opener
For some of you, a new gate opener is a complicated piece of technology that comes with countless features and capabilities. So how you can tell which one is right for you? You can by using our buyer's guide. Below are all the factors you need to consider, explained to the smallest detail.
Usage
All gate openers can be divided into commercial and residential models. Most of you will need a residential unit, which is a light-duty unit designed to open and close gates a few times per day. They are also easy to install and they are very affordable.
Commercial gate openers are completely different. They come with heavy-duty components including the motor and transmission and they are made to be used hundreds of times per day. We can add that they are more expensive and more complicated to install.
Size of a gate opener
This is something you will see in each review or in each product description. What this means is that you have to match the gate opener to the size and weight of a gate. A gate of 23 feet will require less power to be opened than a gate of 26 feet. The weight is known as the OR factor. You will usually have to meet the length or weight load.
When you purchase and install a gate opener that isn't suitable for a gate of that weight or size you will encounter slower opening and closing times, decreased lifespan of the motor and transmission and the security will be compromised. In a nutshell, you need a gate opener that can handle that gate.
Power supply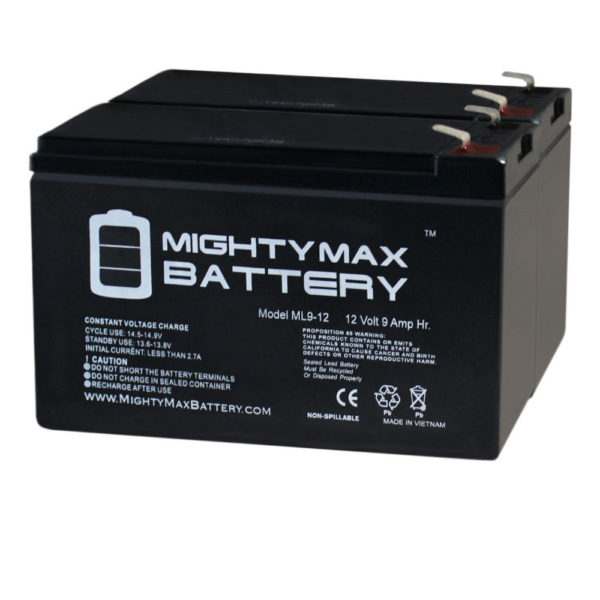 Yes, you will have to consider the power supply as well. Early models require a power outlet to work. They are still very common and popular. The main advantage is the ability to use them regardless of the weather. The only drawback is that they are useless when there is a power outage and a power socket must be close to a gate.
Solar-powered gate openers are very popular today. They are becoming better and better as we speak so we believe they will be the main alternative in the near future. You can make your property eco-friendly and you will save power using a solar gate opener.
Programming
Programming refers to the remote controllers included in the package and the HomeLink compatibility. This basically allows you to use the remote controller in your car and to sync the system with older or newer vehicles. It is one of the most important technologies present here and the one you definitely need.
Sensors
Sensors on gate openers are known as loops and there are 3 main types. Each one does a separate thing and each one is needed more than you may believe. Anyway, the three types are:
Exit sensors- They will open a gate and allow you to exit.
Safety loops- They are present on both sides of a gate and they will make sure the gate doesn't close while a car is passing. This is a security loop.
Shadow loops- These sensors will close the gate as soon as you enter. They are desirable due to the fact they will eliminate the risk of tailing and unauthorized people entering your property.
Types of an automatic gate openers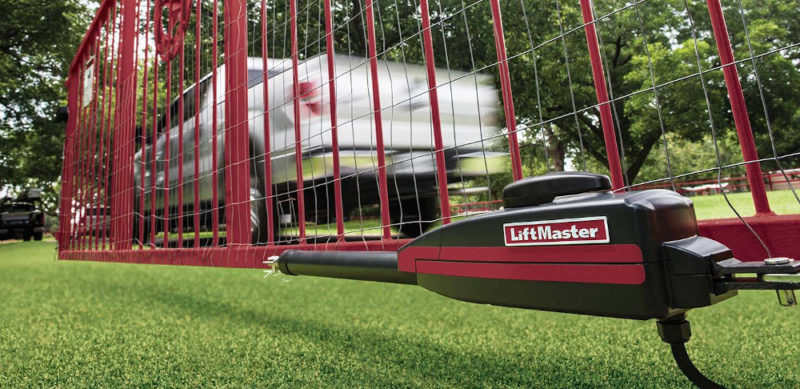 There are two main types. The first one is a sliding gate opener and it is used for sliding gates. This version is more appealing for some users and usually has a better price. All of these gate openers use a chain to pull the gate in order to close or open it. They are slower but they are still very durable and commonly paired with solar power.
Swing gate openers are used for opening and closing swing gates. Here you will have to make a clear decision into a single swing or double swing model. A single swing can open and close one leaf of the gate while double swing will use both of them. These gate openers are more professional and they look great. Almost all of them use a hydraulic or electric motor to operate.
Opening the gate
This factor refers to the method you will use to activate the gate opener. There are several options including key entry, code, remote controller, automatic opening or keypad. A good fact is a thing that most models support two or more systems of this kind. You will definitely need a remote controller feature and you will need an automatic opening. A desirable addition is a keypad which can be extremely useful for most of you.
Remote controllers
Not all gate openers come with included gate openers. Some include just one other don't include a single unit. This is a separate factor that deserves your full attention. Look for a model that has at least one remote controller. If there is no device included you will have to purchase it additionally and you will need extra money. All of this means that a remote controller is a clever way to save money and get a better deal.
Here is a video that shows how to set up Liftmaster gate opener travel limits:
https://www.youtube.com/watch?v=TSVCH_L5WIc
The final word
We helped you by revealing the best gate openers made by LiftMaster. Each unit is unique and suitable for a specific type of user. All we can add is that these three models are well-made, come with excellent features and offer you all you will ever need. Be free to choose the one you will be the most satisfied with and make the best investment you can in 2019.
Last update on 2023-09-24 / Affiliate links / Images from Amazon Product Advertising API