How to use Smartphone as a Garage Door Opener?
It may sound too advanced or too complicated but this is actually an easy task to learn how to use smartphone as a garage door opener. These days you can use your Android smartphone to control garage door and open them and close whenever you like. The main advantage is in the fact you don't have to carry a remote controller anymore. You already have your smartphone in your pocket at all times. Here we will help you understand the entire process and all you need to know regarding this type of control.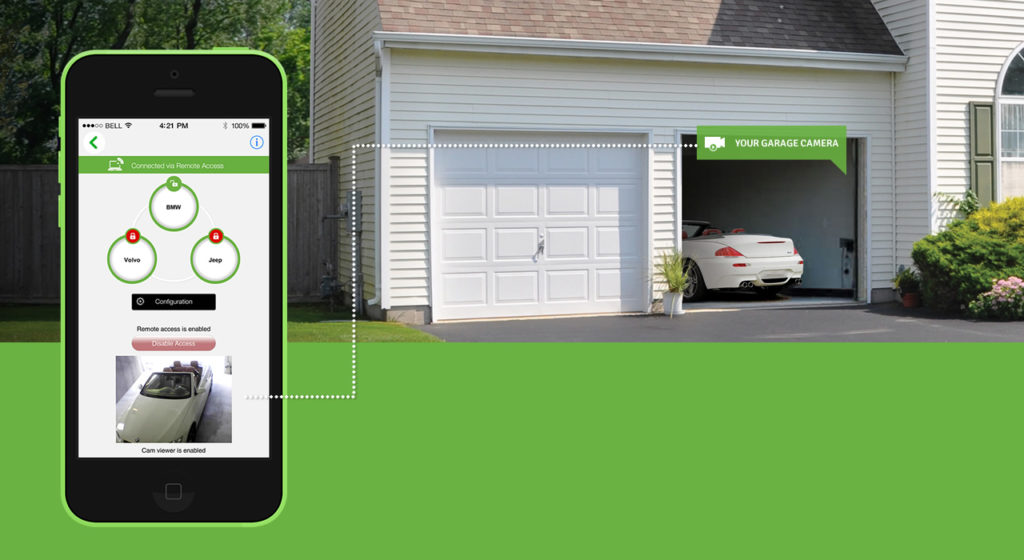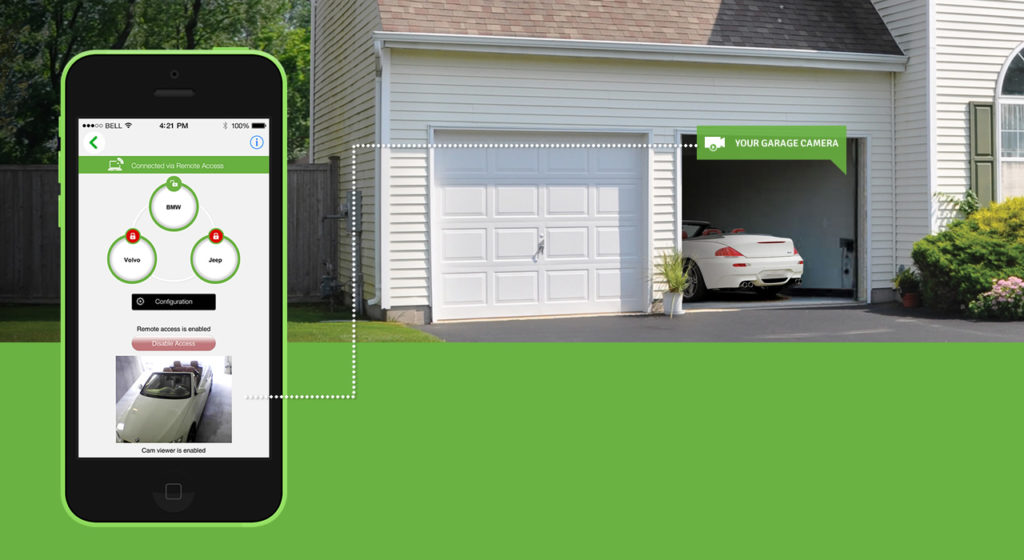 How to use smartphone as a garage door opener and make the connection?
Obviously, the first step is to connect the garage door to your smartphone. This is done using two things. The first one is the Bluetooth receiver and the second one is the app. There is no need to add that you need an Android smartphone or a tablet with a Bluetooth module.
The first step is to connect the Bluetooth receiver to the garage door opener. It is powered directly from the system so you don't have to worry about batteries. These gadgets are extremely affordable and they can be found literally anywhere. Installation is simple so you don't need to hire a professional.
The second thing is the app. Some apps like GarageMate are completely free and they support all big name brands such as Genie, Chamberlain, Mighty Mule and etc. Install it on your smartphone and open the app. You will see the Bluetooth receiver as an available device. Connect to it and you are ready to control the garage door. Here we can see another benefit. By using this system more than one people can control the garage door which makes it suitable for larger families. GarageMate app supports up to 8 users.
Here is a list of the best free apps for garage door openers for your smartphone.
GarageMate – Top Android and iPhone install kit
Are there any safety concerns?
In the lack of a better word we can only say no, there are no safety concerns. The main reason for that is the overall complexity behind the system. The app and a Bluetooth receiver will have a specific connection meaning that no other phone can't open the garage door. You can also add a password to protect the app and make sure nobody else can use it. You are the only person with the control and only you can control your garage door.
Android uses advanced Bluetooth modules that cannot be connected. This is the main reason why you have to pair devices. In other terms, it is impossible for a burglar or a thief to gain access to your garage door and open them.
The system is generally very safe and it won't decrease the overall security of your system and your home. In addition, the app will record all the operations with the precise time and date so you can check when your children came home.
Can you control more than one garage door with a smartphone?
As a matter of fact, you can control as many garage doors as possible. Keep in mind that you will need a separate password for each door and you will need different Bluetooth receivers. But there is no additional adjustment or installation to worry about.
It is a well-known fact that some people have been using this system for controlling up to 10 garage doors. You may want to do the same thing and you can utilize the most out of technology. We all liked this advantage and we believe that in the near future it is going to be even more popular.
The final word
The Bluetooth receiver must be compatible with the app. There are brands that sell receiver that come with the free app, like GarageMate. It should be purchased online or from the official seller and you can control the garage door as long as you need. And that is how you use smartphone as a garage door opener.