Tire Air Compressor Attachments – Ultimate Guide
Let's face it, there are a huge variety of air compressors and even more air compressor attachments. One can easily get overwhelmed and make an uninformed decision when purchasing an air compressor or air compressor attachments.
Understanding your need will help immensely in making an informed decision on what air compressor will be the right fit for my need. Because we all know that there is nothing worse than buying something and 2 weeks down the line you discover it can't do what you need it to do.
Make an informed decision and buy the correct air compressor and attachments first time around.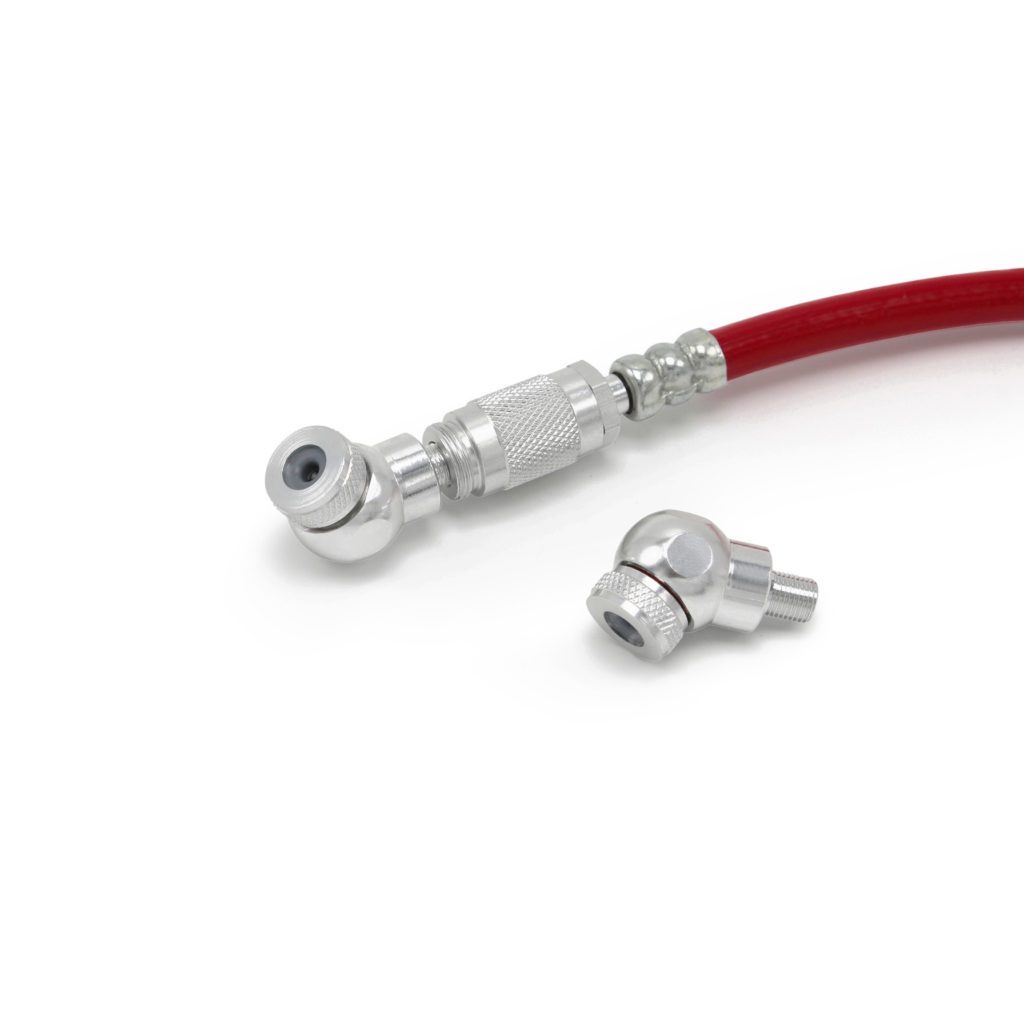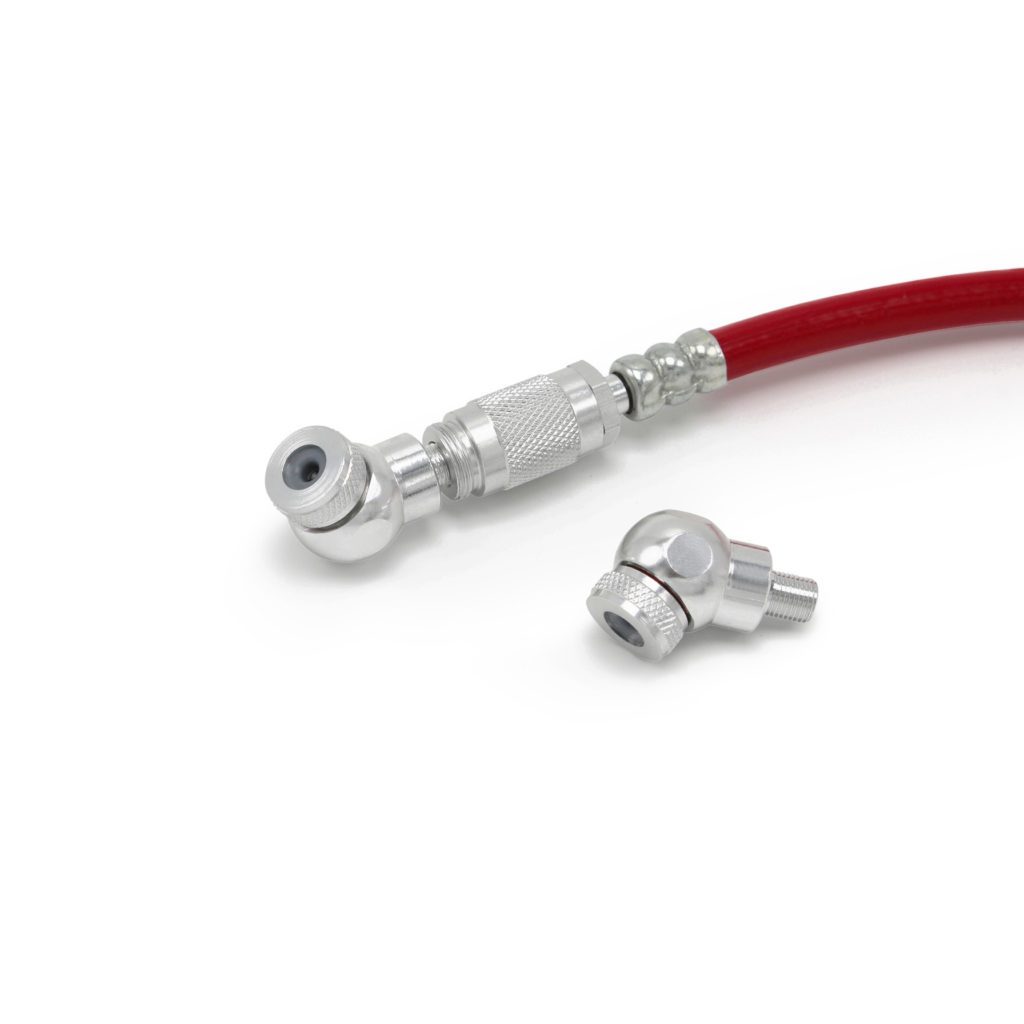 Types of air compressor attachments
Due to the wide range that air compressors are used for, there are many different attachments available to make it easier to get the job done. Air compressors are can be used to do anything from inflating tires, to operate a painting gun to being used as a source of energy for operating power tools.
The most common attachment for an air compressor is a tire chuck. This is used to inflate all kinds of tires. Heavy-duty tire chucks can withstand pressures of up to 250 PSI.
Another useful attachment is an air compressor paint spray gun. This is an attachment that is used to spray paint on anything from cars to outdoor steel.
What is a tire chuck?
In simple words, it allows for "airflow" in the desired direction. A tire chuck closes the air passage while it is not used and opens the core on the tire valve when pressure is transferred from the hose to the tire. It is a very handy attachment to use when inflating a tire.
If you have a compressor at home, be sure to get yourself a tire chuck as well. When the day comes that you need to inflate a car tire or a bicycle tire you will be glad you had one close by.
Can you use an air compressor to inflate car tires?
Yes, you definitely can inflate your tire with an air compressor. If you are close to a gas station you can use an air compressor there to inflate your tires to the manufacturer recommended pressure. It is important to determine the optimum pressure for your tire, as it can vary for each tire manufacturer. This can normally be found on the side of your tire somewhere.
If you are lucky enough to have an air compressor at home, you can use it to inflate your tires if they are low on pressure. Make sure that you have the correct attachment, like a tire chuck, that can fit over the valve stem to direct the air into the tire. Again, it is important to make sure you inflate your tires to the correct PSI.
With all cautions taken, you remove the cap from the valve stem, push the tire chuck down over the tire stem. Make sure it is secured. A whistling noise might be heard, this indicates that the tire chuck is not correctly secured around the valve.
Turn on the air compressor and keep a close eye on the pressure meter. Once the pressure in your tire has reached the desired PSI, switch off the compressor, remove the chuck and place the cap back on the valve stems.
Portable 12V air compressor
A big air compressor can be expensive and take up a lot of unnecessary space. A suitable alternative can be a 12V air compressor that is not only much cheaper but also smaller and more convenient for daily use. This can effectively be used to inflate anything from car tires to toys.
With the accessories available for 12 V compressors, you can easily hook power tools such as nail guns, paint sprayers, dryers, etc. up to it without any hassle. Working on home projects are made much easier, as you can move around more freely and continue working, without waiting for a tank to fill up.
You will find various 12V air compressors, each with different main features. To choose a product that will suit your need, it will have to check the boxes most important to you.  Let's look at a few options.
AUDEW Portable Air Compressor


For the person that requires optimal performance, without paying a fortune, this product will get the job done. Ranked as the best overall air compressor, it provides high performance and convenience in every way possible.
It is small, lightweight and comes with a 10-foot long air hose, powered through a car cigarette lighter. This allows you to fill rear and front tires of your car without any difficulty. It also has the auto-shutoff feature to prevent over inflation. You simply set your desired PSI and let it run, which also happens fairly noise-free.
VIAIR 85P Portable Air Compressor


This product provides a long-lasting quality with the majority of the product consisting of metal. This does not only allow for reliability but also contributes to its low noise production, thus being a best seller online.
The built-in LED light makes it convenient to use in low lighted settings, with an operating capacity of 60 PSI working pressure, this fast and handy tool can be used anywhere. However, the only downside to this highly effective tool is that the metal component becomes very hot and serves as a safety risk, should it be touched. So, remember to keep your hands away from this compressor when it is working its magic.
Kensun Portable Air Compressor Pump for Car 12V DC and Home 110V AC Swift Performance Tire Inflator 120 PSI for Car – Bicycle – Motorcycle – Basketball and Others with Analog Pressure Gauge (AC/DC)


If you are looking for a product that gives you variety, this portable air compressor is highly recommended. This product allows you to power it up in two ways, either a car cigarette lighter or a power cord.
Additionally, it is made of high-quality parts thus making it a strong and durable product. That is why it comes standard with an attractive 2-year warranty. The product is small and compact and can provide a maximum output of 120 PSI.
Final Thoughts
Choosing an air compressor can leave you scratching your head. There are such a wide variety and so many different attachments. That is why you need to understand why you need an air compressor. If you need a portable air compressor to ensure you have something with you that can help you inflate your car tire when you are on the open road then you know you will need to invest in a good portable 12V air compressor.
In the same breath, we can see that without the required attachments one will not be able to use a compressor for the reason you want. Do not be afraid to spend a little money to get the right tool for the job with the quality that will last you a long time.