Best Car Wax for Black Cars: Achieve a Flawless Finish with Our Top 5 Picks
One of the biggest questions is, can you make your car look better? Most of you believe that adding a massive spoiler, expensive rims, or large wheels will do just that. And yes, you are actually right. However, the most significant part of your car is covered in paint. When the color is dull, your car will look old and cheap, regardless of your spoilers, rims, and wheels. Another question here is the type and the product you need to choose. Below you can see the best car waxes for black cars. They are different than other car waxes, and they are something you need to take into consideration. Auto detailing is as popular as ever. Read below how you can improve yours.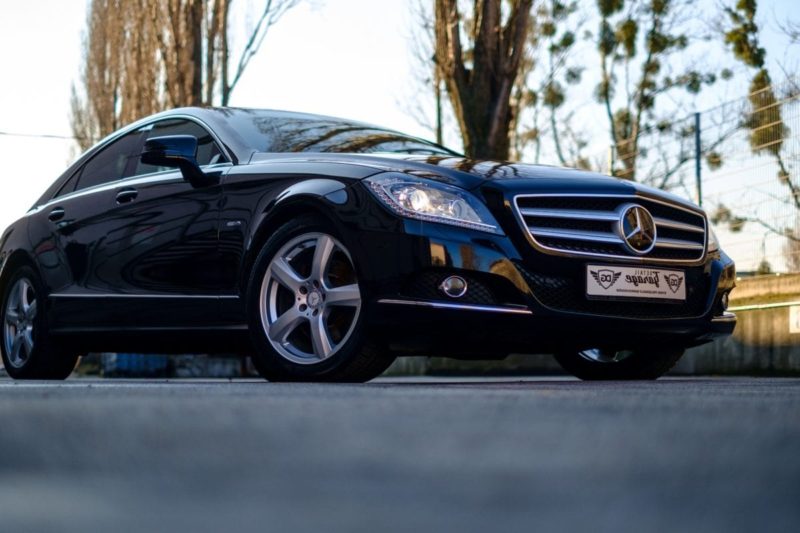 5 Top Car Waxes for Black Cars -Reviewed
Here is a comparison table showing the selected waxes for black cars and how they compare to one another:
Photo



Editors Pick


Product Name
Meguiar's G6207 Black Wax Paste, 7oz
Turtle Wax T-3KT Black Box Kit
CAR GUYS Hybrid Spray Wax | Advanced Car Wax | Long Lasting and Easy To Use | Safe on All Surfaces |...
Chemical Guys GAP_619_16 Black Light Hybrid Radiant Finish, Glaze & Sealant, (Safe for Cars, Trucks,...
Photo

Product Name
Meguiar's G6207 Black Wax Paste, 7oz
Photo

Product Name
Turtle Wax T-3KT Black Box Kit
Photo

Product Name
CAR GUYS Hybrid Spray Wax | Advanced Car Wax | Long Lasting and Easy To Use | Safe on All Surfaces |...
Editors Pick
Photo

Product Name
Chemical Guys GAP_619_16 Black Light Hybrid Radiant Finish, Glaze & Sealant, (Safe for Cars, Trucks,...
Photo

Meguiar's G6207 Black Wax Paste – 7 oz.
Meguiar's G6207 Black Wax Paste is the best possible choice you can make and the one we liked a lot. The wax is made for those who want to provide outstanding protection to the car paint and to get the factory finish. The wax in question contains micro polishing and polymers that will create a strong barrier that will last for an extended period, regardless of the use of your car and the type of driving. Add the Hydrophobic Polymer Technology, and we can see that the wax will protect the car paint from rain, dust, and tiny debris.
Before you start using this product, there is a cleaner wax made by the same brand. You need to use it to prepare the surface, and then you are ready to start waxing it. While waxing, apply a thick layer of wax on the surface and wait for a few minutes to harden and then use the liquid wax.
Pros:
Gloss
Easy to use
Customer support
Resistant and durable
Cons:
Hardens too quickly
Poor packaging
Turtle Wax T-3KT Black Box Kit
As you can see, this is a kit. This means that in the package, you get a solution that can be used to clean the surface and then another solution that will be used to polish the scratches (remove them) and imperfections. After these two steps, you will be able to use the actual wax to protect the finish you got from dust, water, and other threats.
One addition we liked is the fact you get 2 applicator pads included in the package. They are well-made, and they are incredibly appealing to use. Thanks to this addition, you will get a complete kit that can be used anywhere. You can complete the polishing and waxing of your car in your garage within minutes. The result will be phenomenal, and your vehicle will keep the finish for a couple of months. The only drawback is limited shipping. This car wax is generally available worldwide, but can't be shipped to specific areas and addresses.
Pros:
Complete kit
Applicator pads
Hand and/or machine polishing
Overall quality
Cons:
Shipping issues
Poor instructions
CarGuys Hybrid Spray Wax
The first thing you need to know here is that this product is one of a kind. It is a natural car wax that is suitable for those who want, try and guess, natural protection to the car's paint, and who want to make sure that the finish will stay as you need it for an extended time. The main ingredient here is Brazilian carnauba, which is found in several other high-end products of this kind. The second ingredient is the car polisher in liquid form.
Thanks to the unique ingredient combination, you get a product that can polish your car and protect it from all possible threats. The threats refer to chemicals, small scratches, and oils. In other words, your vehicle will look like new, and it will stay like that. The coating that will be formed on the surface of the paint is extremely tough, something we liked a lot. Nano polymer coating will repel water at all times and make sure rain slips from the car.
Pros:
Nano polymers present
Natural ingredients
Polish and protects
Value for money
Cons:
Leaking bottles possible
Complicated to apply
P21S 12700W Carnauba Wax
P21S 12700W Carnauba Wax is available with new details and exciting packaging. The main advantage here is the fact there is no powder or blemishes that will remain on your car. The same refers to the plastic pieces. They won't get the white spots so that you will enjoy more in the overall appeal and the look of the waxed car. The paste is easy to apply and relatively effective, although it comes in a small package.
So, who of you will need and like this product? It targets drivers who don't have a lot of time but still want to get the desired result within minutes. You can try the paste literally at any given moment, and you will be more than just satisfied. We also liked the fact the paste will cover the tiny blemishes of the paint; therefore, make the car color look a bit better. It is designed for black paints, and you need to keep that into consideration.
Pros:
Covers blemishes
Leaves no traces to the exterior
Won't affect plastic pieces
Level of shine
Cons:
Chemical Guys GAP_619_16
Here we have another product that is made for all dark colored cars and obviously for black vehicles as well. The wax is made with the use of the latest technologies. It has artificial and synthetic particles that will make sure the paint remains like new for months. The next best thing is the fact this product can be used to remove dirt and chemicals from the car paint and make it shine again. Besides, the level of shine you will get is impressive and probably one of the best of them all.
The wax will last for months, and you don't have to apply it any time soon. The car paint will be protected from the UV rays, water, chemicals, etc. In a nutshell, we will recommend this product for all drivers who want outstanding protection and who want to remove all kinds of issues from the paint. Keep in mind that the brand we are referring to has been one of the best-known companies in this line of business. They make high-end products all drivers love, and they can help you with any point-related issue your car may suffer from.
Pros:
Protection
Shine
Superior customer support
Available in different sizes
Cons:
Return policy
Doesn't affect medium and large scratches
Frequently asked  questions and answers about wax for black colored cars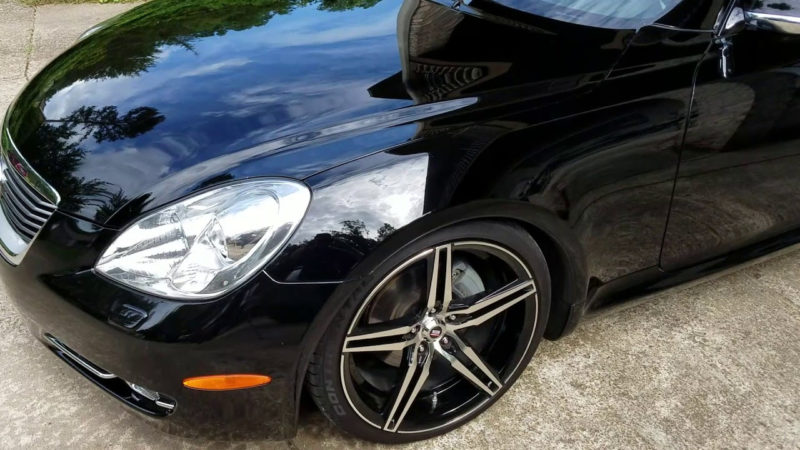 Below we will list a couple of questions that deserve your attention and your time. Of course, we will give you answers as well, and you will be able to understand the full potential of the car waxes, why they are essential, and how to use them.
Car wax is a product designed to protect the car paint. Without it, the paint will fade, and you will have to repaint it, in some severe cases. By polishing and using wax, you can get the factory look on a tight budget.
Is waxing something I can complete by myself?
Yes, it is. This process is straightforward, and you can complete it within minutes. The best part is the fact you won't need special tools or help of any kind.
Is this an expensive option?
No, it isn't. Car waxing and polishing are incredibly affordable, and as such, we highly recommend both processes for all of you.
How much time will I need?
IN a nutshell, you will need 30 minutes up to one hour. This time frame will depend on your car, the skill level, and also on the result you want to get.
What are the right steps?
The right steps are distinct and very simple for most of you. However, we will have to explain to them in detail, so you need to pay attention to the end of the article.
Types of car waxes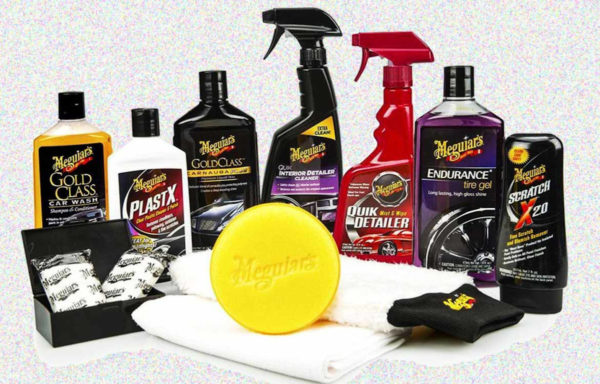 Not all car waxes are the same, and you will need to know which type is the most suitable for you. Luckily, all three types are similar, and they are easy to apply to a car. It is up to you which type you need, but we will explain all three types in detail.
Liquid car waxes
These are the oldest of the three, and they are probably trendy for paint shops and body-related shops. The main reason is in the packages which are large and suitable for more than one or two cars.
Paste
This type is straightforward to use. You get a paste that has to be applied to the car paint and you are done. It is the simplest and also a very affordable option.
Spray waxes
The last type is also the easiest to use. All you have to do is to spray the wax on the car, and you are done. However, this type works best with newer cars and for paints which are not damaged and which are relatively like new.
Difference between regular and car waxes for black paint
At first sight, you may believe that all car waxes are the same. This isn't the truth. The ones we are referring to are made for black paint only. The reason is apparent. Black paint is the most sensitive type of color, and it will show all the imperfections and all damages even if they are tiny.
A wax for black paint is finer than other types making it more effective in polishing the car paint and making sure it creates a strong barrier that will protect the paint for all threats for a couple of months or even longer. Besides, it is more effective; this type of wax is a more advanced option.
How you can wax your black car like a professional
There are a lot of ways and tips we can give you, but at the end of the day, you will have to know the basics first. The goal here to make sure your black car gets the best treatment possible and to remain shiny as long as possible. We did mention at the beginning that a car waxing is a simple process that can be completed at home or in a garage (probably on a garage only). But, before you can simply apply the wax, you need to prepare the surface.
The first step is to use a pressure washer and to clean the exterior of your car. Use a pressure washer simply because it will remove dust, dirt, and other chemicals entirely. Once you are done, leave it for a few hours to get dry completely. You should never apply wax on a wet car. It won't stick, and you will have to remove it afterward. But, it will partially harden, meaning you will have to remove hard wax from some parts of the bodywork. It is a nightmare.
Never apply car wax on the hot or too cold car. If it is too hot, the wax will harden too fast, and you won't get the desired outcome. The situation is entirely opposite if you apply it to the cold car.
Once your car is dry and clean, you can start applying the wax. Use a towel or applicator pads if they are included in the package. If not, get them additionally. Make sure there is no dust and large particles in the air. They will harm the result. When the entire paint is treated, leave it to dry, and you are done.
Here is the video showing you how to wax a black car yourself:
Conclusion
If you have a black car, now is the time to wax it. As you were able to see, this is a simple process once you know how to do it and once you understand the basics. Also, it is a helpful fact we presented you 5 best waxes for black cars that are just right and commonly considered as the best of them all, and those with dark colors in general. Read more about cars and reviews here.
Last update on 2023-10-01 / Affiliate links / Images from Amazon Product Advertising API