Bike Rack Buying Guide
Due to the variety of terrain around us, we can't ride our bikes wherever we want. If you plan on going to the forest camp, you sometimes can't ride your bike there as the road isn't suitable for that. In that case, you want to transport your bike to the place where it can be used. Back in the days, this was a long-lasting and time-consuming process. We had to use makeshift methods to tie the bike to a car, van or a truck.
Thanks to the ever-growing technology, those days are way behind us. With the invention of bike racks, our bikes got the treatment they deserved. It's much easier for us to transport our bikes, even if we talk about a couple of them at the same time.
As the name of the article implies, we've come up with an in-depth bike rack buying guide. Here, we will present you the best bike racks of 2019 as well as an in-depth guide on how to buy the right bike rack for you.
Grab your cup of coffee and let's begin.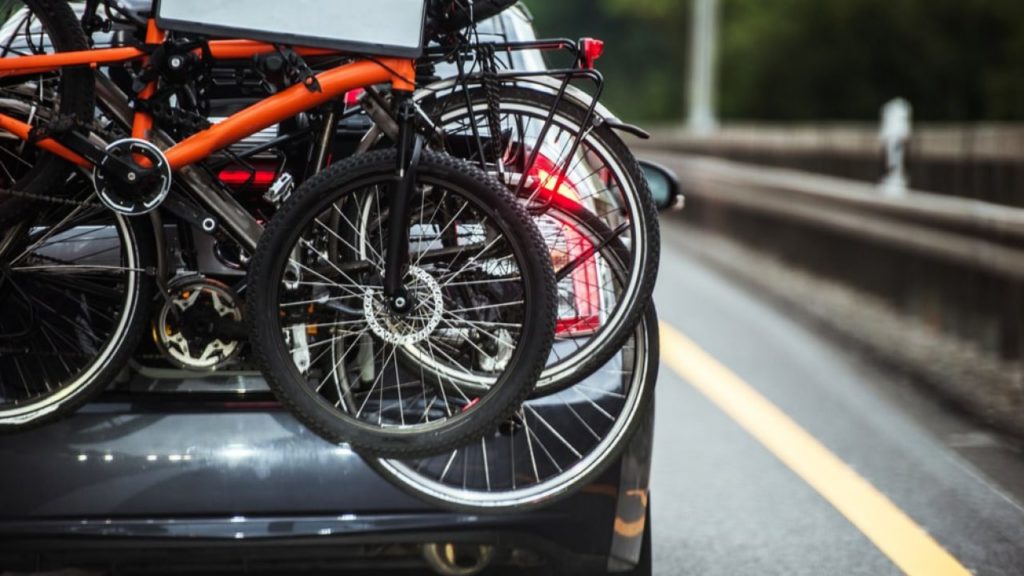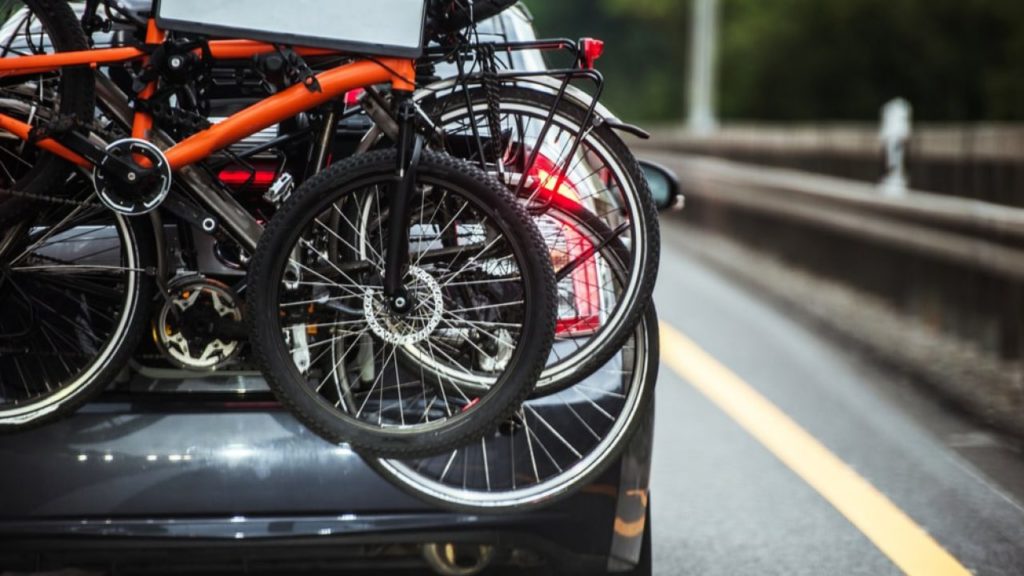 Top 5 Bike Racks of 2019
Allen Sports 4-Bike Hitch Racks for 2 in. Hitch
Allen Sports is known for its premium-grade sports equipment. This time, their 4-bike hitch rack impressed us with its sleek, premium, and lightweight design. There are 6 editions of this product but we've chosen to go with a Premium Locking edition, as it offers the best value for the money. First, there is a quick-install locking hitch, offering a fit for 2-inch receiver hitches, with 2 keys included. When not in use, quick-set carry arms snap into place and fold out of the way.
The bike rack comes with individually-placed quick-set straps that hold and protect the bike all the time. If you want easy lift-gate access, there is an internal tilt-away release, along with the padded spine shield that protects bicycles during transport. For an affordable price, this bike rack represents the best purchase on our list.
BV Bike Bicycle Hitch Mount Rack Carrier for Car, Truck, SUV
Next, we have a mounting rack that's known for its versatility, as it can be used for truck, SUV, and car. This product is available in two versions – one 2-bike carrier and one 4-bike carrier. Since we already mentioned a 4-bike carrier, it's time to take a look at a modest one. BV Bike Bicycle Hitch Mount Rack Carrier comes with a tilt-back design. This design is important because it enables you to open the rear gates without having to detach the whole hitch rack from your vehicle. Speaking of this smart design, it's important to mention the well-known fold-up design.
It allows you to safely fold up the rack when you're not using this, thus allowing you to store it easily and save some space. There's also a safety reflector which will enhance your visibility during the night, to avoid a potential collision which could damage your bike rack and your bike. The rack comes with an anti-wobble design. Its function is to prevent wobbling between the hitch and the rack, making it firm and tightly secured. Finally, padded arms are here for keeping your bike scratch-free and intact. Given its quality and all-around performance, it's definitely a solid buy.
Swagman XC Cross-Country 2-Bike Hitch Mount Rack
Swagman XC Cross-Country 2-Bike Hitch Mount Rack is a compact bike rack with the ability to carry up to 2 bikes. By default, the product supports bikes with standard tires, with the fat tire wheel tray being sold separately. If you don't have a bike with fat tires, you can comfortably enjoy this rack, as it represents a versatile product for all types of bikes. The rack supports a 1-1/4" and 2" hitch receiver with the maximum load capacity of 35lbs per bike. This means that you can now have up to 70lbs of weight on your bike rack, which is more than sufficient for most cases.
The rear of the vehicle can be easily accessed by using the center arm, which folds down without removing the rack. The versatility if improved further by the upright ratcheting arms that easily adjust to fit different bike sizes. The maximum supported bike frame is 59 centimeters.
Steadyrack Classic Bike Rack

If you love classic stuff with a hint of a modern touch, Steadyrack Classic Bike Rack is just for you. A classic rack made in modern time – what more to ask for? However, we do need to mention that it supports only one bike – road, hybrid, and mountain bikes with tire diameter from 20 to 29 inches. The recommended weight is 35kg, although it's tested with 80kg. The build quality is amazing, with some sturdy steel and UV treated plastic. Thanks to its 160-degree side-to-side swivel, it helps save some space and is great for use in congested areas.
When not used, the rack stands flat against the wall for easier access to your bike. Due to its affordable price, you can buy two racks and store your two bikes at a price that's similar to some 2-bike racks, which makes this rack very affordable and worth your dime.
Deluxe Trunk Mounted Bike Rack
Deluxe Trunk Mounted Bike Rack is catered toward budget-oriented buyers and for those who don't want to spend a fortune on a bike rack. It has space for 2 bucks and sports a sturdy design at an affordable price. The design is versatile, allowing it to fit into hatchbacks, minivans, SUVs, and sedans. The lateral stability is increased with the side straps, accompanied by individual tie-downs for securing and protecting the bicycles.
The padded lower frame allows your bicycles to be at a distance from your vehicle, making sure that they don't get scratched. The max capacity is 70 pounds, just a tad less than some of the previous bike racks, which is acceptable for the price. Since the product comes fully assembled, the whole setup and installation last less than a minute, making it ideal for the newcomers.
What to Look for When Buying a Bike Rack?
A vehicle that will be used
This is the first factor you need to think about because not every rack supports every vehicle. Some racks from our list will support any kind of vehicle and that's okay. But, these racks are more expensive and will not always be utilized fully. That's why you need to see where do you want to rack your bicycles. If it's a car, bike, truck or SUV, search for those types of bike racks.
Number and type of bikes
Are you going to transport one bike or four of them? If you need a rack for a single bike, you'll need to spend a bit less money and vice versa. Think about it before you make a purchase. Now, what type of bike you want to transport? By type, we think about shape and size. Sometimes, you'll need to transport children's bikes and sometimes, you'll need to transport a huge bike with fat tires. Smaller and easier bikes sometimes don't need a specific rack but a temporary crossbar that clamps on the seat pole.
The load capacity of your bike rack
This one is pretty simple. If you want a bike rack that's able to transport up to four heavy, fat-tired bikes, you'll need a rack that supports more than 80 pounds of load. On average, the maximum supported weight is 70 to 77 pounds, which is enough for two bikes of any sort.
Type of the bike rack
There are three different types of bike racks – rear racks, roof racks, and sport trailers. Roof racks are attached to the top of your vehicle and are great if you don't have to pass through tunnels on your way. Rear racks, as the name says, are attached to the rear of the vehicle and are far more accessible, as they can be mounted on to a trailer hitch. Finally, we have sport trailers, which are completely different from any bike rack. These are towed behind your car and are used for transporting more than 4 bicycles.
Frequency of use
If you plan on using your rack once or twice per year, you don't need to pay a load of cash to buy one. However, if you travel frequently, you'll need a heavy-duty rack that's able to withstand all the terrors of traveling around.
Price range
Price range is very important for those who don't want to spend an entire fortune. When you've narrowed down all the characteristics, give yourself the desired price and see if there's a desired rack for that amount of cash.
Conclusion
Now that you know everything there is to know about bike racks, go ahead and make a purchase. Remember that you can always check a bike rack second hand and buy yourself a pretty good bike rack for a lot less cash and get the same performance. We wish you luck in finding your ideal bike rack. Read more here about storage solutions for your garage.